What size of computer monitor should I choose?
There is fierce debate about the optimal monitor size, and the conclusion often depends on your own requirements and tastes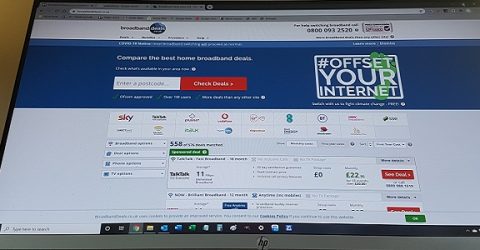 At the turn of the millennium, computer monitors tended to be 15 inches in size and completely unremarkable in every other regard.
Chunky cathode ray monitors were giving way to slimline LCD screens, but monitors remained limited in scope and scale, with 3:2 aspect ratios and few input sockets.
Today, the monitor market is awash with options.
There are 4K and even 5K resolutions. There are ultrawide screens and curved displays which wrap around the user. There are high-end brands and budget options.
As such, picking the optimal monitor size can be baffling unless you know your Full HD from your WQHD.
Below, we try to simplify the process for anyone who simply wants to order a new screen and get on with their lives…
How are monitors measured?
There are three factors to bear in mind when trying to determine the optimal monitor size for your requirements:
Physical measurements. These are taken from diagonal corners of the screen (not the frame), while the metric system has yet to supplant monitor measurements in good old inches.
Pixel resolution. The minimum you should accept is the Full HD standard of 1920×1080 pixels, though higher resolutions are available.
Aspect ratio. A 3:2 ratio was commonly used for TV programmes in the 1980s and 1990s, while 16:9 is the broadcasting standard. Some specialist monitors are now 21:9.
A standard PC monitor might measure 22 inches from the top left corner to the bottom right, offering 1920x 1080 resolution at a 16:9 ratio.
That will be quite sufficient for most people. You won't need anything better to edit Word documents or view websites.
It's rare to find a monitor which suffers significantly from technical issues like ghosting, now that response times are typically below 5 milliseconds and build quality is consistently good.
However, some consumers may have requirements which mean their optimal monitor size is different:
Gaming. Width is often a virtue here, and the standard 16:9 aspect ratio may not be sufficient. It's possible to buy 1920×1200 or 3440×1440 monitors, albeit at a premium.
Graphic design. Editing 50MB RAW files is best done at a higher resolution – WQHD screens offer 2560×1440 pixels, while 4K screens go up to 3840×2160 pixels.
Streaming media. With an increasing amount of broadcasting content recorded at 4K, having a compatible monitor can deliver greater detail and definition than SD or HD.
Refresh rates. The industry standard of 60Hz is fine for most people, but gamers may welcome a refresh rate of up to 200Hz for smoother and quicker displays.
Refresh rates could be throttled by limitations in computing hardware, and an upgraded graphics card may be needed to experience the benefits offered by some high-end monitors.
It's also important to consider how the monitor will look in its final resting place, since a small desk may not suit a huge screen and vice versa.
A good tip is to experiment with paper cut-outs, to determine whether a particular size would seem too large or small when viewed from a nearby desk chair.