What type of fibre broadband do I need?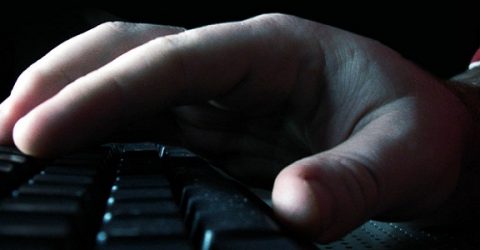 For many UK households, broadband makes a real difference to the occupants' quality of life, which explains why speeds typically increase by 30 to 40 per cent each year.
The recent roll-out of fibre optic broadband is great news, since it offers much faster speeds than ADSL.
Consumers can now choose between options including superfast, ultrafast, Fibre to the Cabinet (FTTC) and Fibre to the Premises (FTTP).
Openreach (which provides much of the UK's broadband infrastructure and is currently rolling out fibre broadband nationwide) has also introduced G.fast.
This delivers up to 330Mbps using copper phone lines.
You can look at the available options on our fibre broadband page.
But first, let's explore the detail.
Full of fibre
Openreach claims that more than 27.3 million homes can now get their fibre broadband.
Those that can't may be able to get it from providers that have their own networks, such as Virgin.
Assuming fibre is available, the next question revolves around whether it should be superfast or ultrafast.
Superfast broadband is anything over 24Mbps, whereas ultrafast is 300Mbps or above.
A few providers are offering even higher speeds up to 1Gbps, known as gigabit broadband.
Ultrafast lets you download a film and have it ready to view straight away, or stream between 50 and 150 HD films or games at the same time.
More practically, it allows you to deal with multiple large files simultaneously, which makes it ideal for home offices and business.
Ultrafast fibre broadband is often provided via FTTP (and through G.fast) in less populated areas.
If you are buying ultrafast for business use, it makes sense to look at FTTP, since this can offer equally fast upload and download speeds.
Domestic users should also look at both upload and download speeds, particularly if anyone in the house is keen on social media or regularly uploads video/audio files.
Is it expensive?
Fibre broadband costs more than ADSL, and ultrafast costs more than superfast.
In fact, ultrafast broadband (or at least 'true' ultrafast at speeds above 300Mbps) is still not widely available because the infrastructure remains under construction.
But there are ways to minimise the cost.
You may be in a strong position to negotiate with your current provider; in today's increasingly competitive market, the big players are keen to retain customers.
It might also be possible to save money by choosing packages that leave out options you don't need, like phone lines.
Consider some of the smaller players in the market, too. Some firms are building their own fibre networks, offering much higher speeds than bigger competitors.
However, geography is a key factor here, because few can match Openreach's or Virgin's breadth of coverage.
Finally, pay attention to connection speeds. Not all services advertised as ultrafast actually offer speeds at or above 300Mbps.
Always read the small print to establish likely peak-time line speeds.