What's coming to Netflix and Amazon Prime this autumn?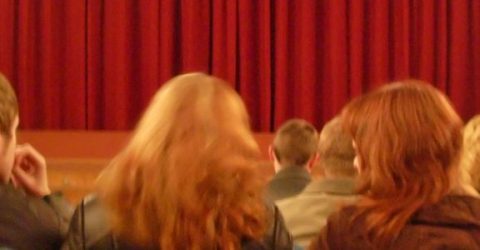 We're currently living through a golden age of television.
Online streaming services like Netflix and Amazon Prime encourage people to sign up by launching high-quality original content, in binge-friendly full-series releases.
Driven by the need to compete, the likes of Sky and the BBC are also pouring money into original drama and documentary content – the two categories most popular with audiences.
As the summer draws to a close, the UK's leading online content providers are unveiling their autumn schedules.
This is always a peak time for original series to make their debuts, so what can we expect from Netflix and Amazon Prime this autumn?
Netflix
Ozark Season 2. Like a cross between Breaking Bad and Twin Peaks, the bizarre world of a money-laundering accountant and his dysfunctional family receives a second season that's due to air any day now
Dogs of Berlin. Netflix has embraced German material before, and its latest Euro-drama involves corrupt police officers enmeshed in the Berlin underworld. Expect lots of violence and concrete flyovers
Maniac. Also based on a European series – this time Norwegian – Maniac pairs Jonah Hill and Emma Stone in a black comedy about the fantasy world created by a patient involved in a mind-bending pharmaceutical trial. Louis Theroux's cousin Justin co-stars
The Good Place Season 3. Of all the places to be sent by accident, heaven isn't so bad. Kristen Bell's attempts to avoid exposure and banishment to the Bad Place continue with the help of Ted Danson and – bizarrely – former Radio 1 and T4 presenter Jameela Jamil.
Amazon Prime
The Grand Tour Series 3. The most expensive programme Amazon has commissioned, but also its most watched. The former Top Gear trio of Clarkson, May and Hammond return for a 12-episode extravaganza of exquisite cinematography and motoring absurdities
Outlander Season 4. Based on the fourth in Diana Gabaldon's titular series of books, season four of Outlander resumes Claire and Jamie's story after they became stranded in the Atlantic. This 13-episode series was filmed mainly in Scotland, and airs in November
Tom Clancy's Jack Ryan. Previewed at Comic-Con and again during the American NFL Super Bowl, this Michael Bay-produced take on Tom Clancy's ex-marine CIA analyst Jack Ryan promises a high-octane 24-style terrorist hunt across three continents.