What's triple play content?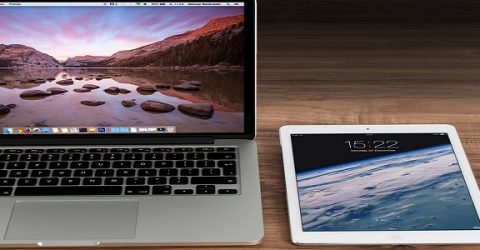 It's not uncommon to get our domestic communication and entertainment services supplied by several different companies.
For instance, we might have Sky television, a BT landline and broadband, and a Tesco Mobile phone contract.
Things get even more complicated if everyone in the family has a different mobile provider.
And while each service provider will be happy to have our business, they wouldn't mind taking a few extra pounds off us every month.
As digital technologies began to converge (internet through your TV set, live TV streaming on your tablet and so forth), the industry giants started offering multi-platform services.
Broadband providers generally insist you sign up for their landline services, even though house phones sit around gathering dust nowadays.
But some companies are going further, by offering a concept known as triple play or even quad play.
This bundles your landline and internet access in with television and sometimes even mobile phone subscriptions.
MoreIs BT turning it's back on Landlines?
In other words, all your connectivity and entertainment comes from a single provider.
This brings a number of advantages – but also a few potential drawbacks…
The benefits of triple and quad play content
Initial affordability. To entice new customers, significant economies of scale tend to be offered with quad play content and packages.
Families with several mobile handsets can save significant sums by negotiating with a quad play provider – during the initial contract period, at least.
Simplicity. With one account to rule them all, you aren't paying multiple setup fees or juggling payment dates for several different subscriptions.
There's a single statement every month, and only one renewal date to put on the calendar.
Fewer hardware conflicts. When a single company delivers everything, faults and technical issues are directly attributable to that business.
They can't claim anyone else is to blame, so there's only one customer services number to call if anything goes wrong.
Less stress. Sociological experiments have shown how choice can be overwhelming, and finding separate broadband/TV/mobile deals quickly becomes stressful.
The limited range of mobile handsets and television packages provided by quad play firms might seem restrictive, but many of us actually welcome a reduction in choice.
The drawbacks of quad play content
Entrapment. Imagine trying to disentangle yourself from a quad play contract – switching mobiles, landlines and broadband over to new providers, all at once.
Quad play providers hope you'll stay with them for many years out of necessity or apathy, which enables them to move onto phase two of their cunning plan…
Rising costs. Once you have your phone, mobile, internet and TV from one company, it'll be tempting to stay with them for an easier life.
As a result, providers can increase their costs far in excess of inflation when each contract period ends, subsidising discounts for new quad play customers with your inflated fees.
Inflexibility. We may be freed from the tyranny of choice, but quad play packages offer far less flexibility than negotiating each package separately to suit our needs.
It may be impossible to acquire certain TV channels without adopting the most expensive package, for instance, or to get cheaper broadband without an expensive landline.
Results may vary. It's rare to find a firm which is equally proficient in every aspect of its business.
A quad play package means you might not get the best products or service in all four areas – ultrafast broadband but a poor TV interface, strong mobile signals but limited talk time, etc.