House hunters should consider ever-changing available broadband speeds
Residential broadband speeds aren't just a key factor in property marketing – they're also constantly changing.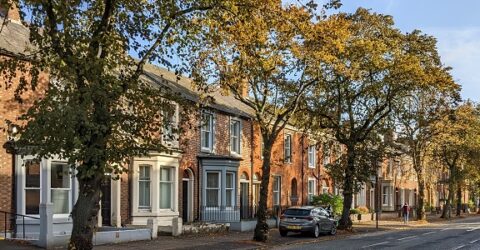 When you're looking into moving house, there are certain conventions.
You'll register with one or two property portals, usually setting up new listing alerts.
When a property reaches the market, you'll immediately scroll through the photos before perusing the floorplan. If it's a slow day, you might even skim-read the property schedule.
You're unlikely to pay much attention to the EPC rating, council tax band or details of utility services.
Yet there's one essential service which really does bear thinking about – the residential broadband speeds achievable in that location.
Not all animals are equal
Research published last month has revealed vast disparities between broadband speeds across a single city.
As with many other socioeconomic factors, Glasgow residents endure remarkable disparities between the best and worst neighbourhoods in terms of residential broadband speeds.
Recent data indicates the fastest line speeds into residential properties in Glasgow are an astonishing 866 times faster than the slowest, with the latter standing at a paltry 0.97Mbps.
Bear in mind anything below 10Mbps is not classed as a broadband connection, while the UK Government's intention is to give every home gigabit connectivity – a thousand times faster.
A recent forecast of fixed-line ISP network coverage has concluded that by the end of this decade, three quarters of UK postcodes should have a choice of gigabit broadband networks.
We might not need that level of connectivity today, but average private property rentals last for over four years, according to data from Statista, while homeowners tend to stay in a property for 22 years on average
Ensuring your next address is future-proofed is consequently vital.
A suburb with full fibre cable connectivity might appeal more than a suburb still reliant on Fibre to the Cabinet line speeds.
Why should I care about residential broadband speeds?
We naturally expect/hope that impending house moves will be to a long-term address, which is future-proofed in terms of providing space to grow.
Similar sentiments should also apply to residential broadband speeds, especially if current connectivity is already insufficient to satisfy today's connectivity requirements.
Think about whether your children will become introverted web-obsessed teenagers in the next few years, or the likelihood of home working keeping you out of the office.
Lifestyle changes could influence the amount of data your next home's internet connection needs to carry, but even so, this figure is only going to increase as technology advances.
Just as standard definition broadcasting gave way to HD, so HD will cede to 4K (and eventually 8K) content, each sending and receiving vastly more data.
Online computer games will become more graphically detailed and immersive, cloud software is steadily replacing HDD installations, and IoT devices continue to proliferate.
Each connected device ties up a different volume of bandwidth, often simultaneously.
If a prospective new home's broadband connection can't cope today, it certainly won't cope five years from now – not without significant improvements to local infrastructure.
Since these can't be taken for granted, you have to assume existing connection speeds won't change any time soon.
What should I do next?
Use our postcode checker to confirm available services at a property you're interested in buying or renting.
Compare these line speeds to your current address, and ask yourself if that's enough.
If it is, great.
If not, considering the vital importance of high-speed connectivity in modern daily life, you might need to focus your search on different suburbs and towns entirely…