What's the broadband situation for rural residents?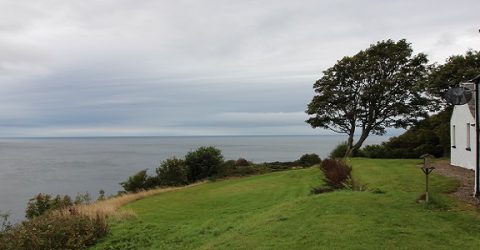 If your house is situated on Main Street or London Road, you probably don't need to worry too much about broadband availability.
On the other hand, if you live in a house named Cliff Edge or Sleepy Hollow, you're probably quite familiar with the travails of trying to remain connected.
Through economic necessity, densely populated urban areas are always the first to receive infrastructure, maximising take-up and recouping up-front infrastructure investment.
GuideHow to work from home in a rural area
Cities were the first to get fibre broadband, and they'll be the first to receive 5G cellular communications when the fifth-generation mobile network comes online.
It makes financial sense for companies to underwrite the expense of new hardware and technology in the areas with the highest populations.
Sadly, the consequence for rural residents is a two-tier system and a distinct inferiority complex.
The current rural broadband situation
Currently, 96 per cent of UK homes can access superfast broadband – line speeds in excess of 24Mbps. The figure for the EU's superfast threshold (30Mbps) stands at 95.7 per cent.
That means most rural dwellings can already access broadband capable of supporting Netflix streaming, or collaborative missions in online strategy games.
These connections will be through either Openreach landline connections or underground Fibre to the Premises cable services.
At present, the UK's 4G mobile infrastructure doesn't qualify as 'superfast', though it may still represent a better option than the best speeds through a landline.
That's because many residential connections rely on old and inefficient copper cabling, which throttles data speeds during the final leg of their journey.
If your home is a long way from the nearest telephone exchange, achievable line speeds may be unworkably slow at certain times of day.
Happily, there are a few ways to improve on connections which don't move the needle on broadband speed checkers…
Open' all hours
Openreach is the former BT division charged with installing landlines into every occupied dwelling in the United Kingdom.
They're rolling out Community Fibre Partnerships to 'notspots' around the country, installing trunk lines that support high-speed individual connections.
Grants and support from local councils have seen 700 communities lower the per-household cost of getting fibre optic cabling brought into their area.
Homeowners are then free to negotiate separate contracts with broadband providers, while enjoying line speeds which could make suburbanites jealous.
Same. But better
The UK Government's Better Broadband Scheme represents a similar (if more individual) approach, supporting homeowners with the cost of acquiring broadband in excess of 2Mbps.
A total of 40,000 grants have already been allocated, and annual broadband costs for consumers participating in the scheme are capped at £400.
Speeds of 2Mbps may seem risible to the metropolitan elite, but they'll let subscribers browse today's websites with their autoplaying video content and interstitial hover ads.
The Better Broadband Scheme will be running until the end of this year. It can be used towards the cost of fixed-line fibre, satellite broadband or 4G-based wireless connections…
Four the many, not the few
Mobile network operators are keen to avoid notspots when their customers are out in the countryside, which is why you'll find cellular mast towers in some truly isolated locations.
This impressive network coverage means 4G broadband is a viable option in areas where landline connections are slow, and cable remains a pipe dream.
4G mobile broadband options include single-device USB sticks and portable MiFi hubs, acting as miniature WiFi hubs and supporting several wireless devices at once.
However, signal strength (and speed) may be affected by hills and bad weather. Costs are also comparatively high, as most 4G contracts are charged per gigabyte of data consumed.
Dish of the day
The final option for rural broadband consumers involves data being sent from fixed-position satellites hovering 22,000 miles above the Earth, to a 75cm dish mounted outside a home.
This creates long delays between requesting and receiving data, making satellite broadband unsuitable for activities like online gaming or streaming Netflix dramas.
Even so, connection speeds of up to 50Mbps are possible, and signals can be acquired from pretty much anywhere on the ground.
It's worth noting satellite broadband contracts tend to be expensive and involve monthly data caps. Breach these caps, and connectivity slows down until the next billing cycle starts.