Where can I get full fibre broadband?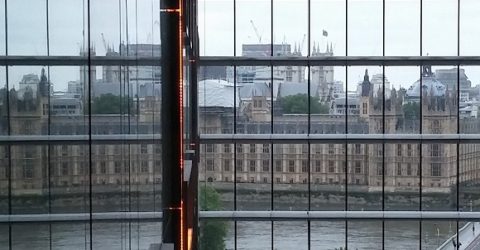 There are two main types of domestic internet connection.
Fibre to the Cabinet sees ultrafast fibre optic cabling relaying information to local telephone exchanges – those green utility boxes found on pavements up and down the land.
From here, data is transmitted along copper cabling on the final leg of its journey into domestic premises.
These phone line cables have often been in situ for decades, but they were never intended to distribute high volumes of digital data.
Their inefficient copper wiring tends to throttle available broadband line speeds.
By contrast, Fibre to the Premises connectivity continues the fibre infrastructure extending beneath the oceans right up to our WiFi routers.
Achievable line speeds are up to 20 times higher than FTTC, making full fibre broadband the obvious choice among consumers.
Unfortunately, it's a choice presently offered to just seven per cent of UK households, typically in major population centres like the heart of London.
But which companies offer consumer connections fit for tomorrow, rather than relying on yesterday's infrastructure?
Openreach
Former BT subsidiary Openreach is charged with installing phone lines into every UK dwelling – and it's also responsible for those dated copper cables.
Openreach readily admits existing line speeds are inadequate in some instances, even though it lacks the funding to give every house full fibre broadband.
Nonetheless, Openreach operates the UK's largest full fibre network. Over 1.2 million homes are already connected, and it's replacing FTTC connections with FTTP on a daily basis.
Virgin Media
Through a combination of new infrastructure and legacy cabling from predecessors Telewest and ntl, Virgin Media now serves over half of UK households.
As with Openreach, a postcode checker on the Virgin Media website ought to establish if an area is cabled or not. Achievable line speeds vary from 100Mbps to over 360Mbps.
Both firms also promote the benefits of pre-cabling to housebuilders. It's cheaper and easier to install FTTP as a site is being built, making many new estates into hotbeds of connectivity.
KCOM
If you don't live near Humberside, KCOM may be an unfamiliar brand. However, owing to an historic anomaly, this is the only UK region where BT and Openreach have no presence.
Local company Kingston Communications has monopolised the telephone network here for over a century, and it currently offers the UK's highest ratio of full fibre broadband premises.
In the City of Kingston upon Hull, over 93 per cent of homes have FTTP. The second-highest ratio is also found in Yorkshire, with 45 per cent of York dwellings enjoying full fibre.
Vodafone
It might surprise you to learn that mobile network Vodafone is planning to reach five million homes by 2025, as part of a collaboration with fibre specialist CityFibre.
CityFibre installs cabling which existing broadband providers are then able to promote as their own. In Vodafone's case, twelve cities are being targeted in the next few years.
Vodafone's Broadband 900 package offers average upload and download speeds of 900Mbps, while the more affordable 500 package still outperforms most full fibre services.
Smaller companies
A number of smaller firms have started developing their own city or region-specific infrastructure, including Gigaclear and Hyperoptic which offer some of the best broadband deals in London.
The UK Government has supported these entrepreneurial efforts through the Department for Digital, Culture, Media and Sport's Building Digital UK fund.
Around £530 million of support has already been offered, and £250 million is in the pipeline. Local councils and the EU have provided match funding, while suppliers are on board, too.