Which smart speakers should I consider buying?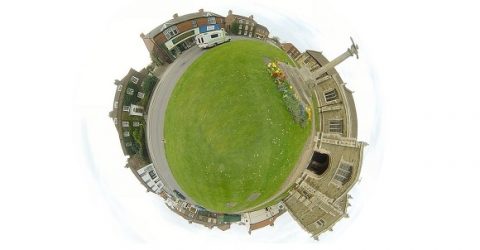 The breakneck pace of technological evolution is reflected in the growth of virtual assistants.
Just a few years ago, looking up information involved tapping search strings into Google, while listening to music remained the preserve of downloaded MP3s.
Not any longer.
The development of cloud-based streaming services has coincided with improving voice recognition software, enabling us to speak rather than type our enquiries.
This quickly led to the development of standalone devices, powered by search engines but aiming to deliver additional services as well.
These are known as either voice assistants or smart speakers, since a key function involves broadcasting everything from recipe instructions to radio stations.
Like a modern-day version of the Sky Gnome, these chunky tabletop devices are designed to look stylish as well as offering practicality capable of keeping smartphones in pockets.
And adoption among UK households is soaring. The number of monthly active users rose to 9.5 million in 2018, and this figure is predicted to reach over 12.5 million by Christmas.
Growth is being fuelled by increasing connectivity throughout our homes, and voice assistants are able to control everything from locks and security to heating and lighting.
This is the Internet of Things in action, though smart speakers weren't foreseen as a primary control method for the ever-expanding legions of web-enabled devices.
Nonetheless, there's something delightfully indulgent about instructing your oven to raise its cooking temperature without even looking up from your newspaper (or tablet).
Of course, each voice assistant is compatible with different domestic gadgets and devices – adding a layer of complexity to any choice between rival products or manufacturers.
New speakers are also hitting the market all the time; Samsung's Bixby-powered Galaxy Home unit is due to go on sale in the UK imminently.
These are the main smart speakers to consider, as of April 2019:
Amazon Echo. Through high-profile advertising and the ubiquity of its parent company's ecommerce services, Amazon has come to dominate this youthful market.
It offers an array of different products including the Show, Dot and Spot, though the tabletop Echo is Amazon's equivalent of the other products in our list.
Available in half a dozen colours, sporting WiFi and Bluetooth alongside a 3.5mm audio out socket, it's impressively equipped for not much money.
Pros: Affordable, can control several IoT devices via a single command, it's the system your friends and neighbours probably have
Cons: Needs an Amazon Prime subscription to deliver full functionality, limited compatibility with third-party IoT hardware, speaker lacks mid-range clarity
Google Home. Powered by the world's biggest search engine, and owner of the world's second biggest (YouTube), Google Home has a compelling USP.
It's hard to think of anything this highly attractive pod can't satisfactorily answer, giving it an immediate advantage over other Bing-powered voice assistants.
However, as core functions are currently missing, it's tempting to conclude the next generation Google Home might be the one worth having.
Pros: Peerless streaming music services, extensive compatibility with other IoT devices, can make landline calls
Cons: Voice recognition could be better, lacks many Google services, speaker sound won't will your house
Sonos One. Audio manufacturer Sonos's first tilt at a voice assistant is a genuinely impressive device.
Extensive compatibility includes Alexa voice control, Spotify and Audible, Deezer and TuneIn, while the sound quality is generally regarded as being peerless.
Six microphones provide comprehensive voice recognition even above loud music, while units can be paired to deliver stereo sound or even linked into groups for whole-home audio.
Pros: Superb sound, compatible with both Alexa and Apple HomePod, easy to pair devices using the dedicated Pairing button
Cons: Appearance isn't exciting, touch-sensitive top panel is unintuitive at first, Google Assistant still hasn't been added
Apple HomePod. It was inevitable that Apple would develop its own voice assistant, given the Californian firm's determination to provide full-home hardware.
For owners of existing Apple products, the straightforward installation and seamless integration offered by the stylish HomePod will be a compelling advantage.
Clever beam-forming technology ensures audio output is adjusted to suit the dimensions of a particular room, though music streaming is limited to files from either Siri or Apple Music.
Pros: Speaker sounds great, dovetails with most Apple devices, easy to set up
Cons: Requires Apple Music, not Bluetooth-compatible, expensive.