Which social media platforms should I be on?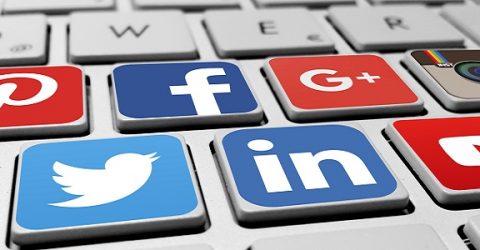 Unless you're a teenager, social media platforms may seem confusing.
There's a new lexicon of acronym-laden jargon to learn, a variety of incompatible interfaces and apps to install, and a need to build a presence from nothing.
On top of this, there are hundreds of competing social media platforms in existence.
Some are specific to a particular industry (ShareTheMusic), pastime (WriteAPrisoner) or personal persuasion (Grindr).
While the above examples may be ignored by anyone who doesn't enjoy very specific proclivities, many social media platforms have become ubiquitous.
Conversely, others have withered on the vine, due to a lack of either investment, publicity or public enthusiasm.
Examples include Google+, Friends Reunited and Myspace – the latter a Facebook precursor, and the graveyard of a thousand band microsites.
The best social platforms
These are some of the platforms where having a registered account can be interesting and occasionally advantageous:
LinkedIn. Surprised to see career platform LinkedIn on our list? You shouldn't be.
Most UK adults have a LinkedIn profile, making this a great way to connect with old colleagues and classmates, as well as establishing new contacts or business opportunities.
YouTube. Creating a Google account gives you access to the world's second-biggest search engine, where five billion videos are watched on a daily basis.
As with other sites on our list, you'll have to register to view certain content or leave comments. YouTube's wealth of free content is well worth subscribing for, though.
Instagram. Rival site Flickr has many advocates, but it lacks the ubiquity of Instagram – a world-leading photo and video sharing site.
A simple interface and largely positive community ethos make Instagram a welcome antidote to the bear-pit nature of its parent website, Facebook.
Facebook. As the world's biggest and best-known social media platform Facebook arguably should have been at the top of our list.
However, its popularity among younger users is plummeting, amid a series of privacy scandals. Facebook hosts valuable community groups, but be careful what you publish.
Twitter. Twitter is an even more bellicose platform than Facebook, notorious for anonymous trolling and political arguments.
Yet celebrities love it, while brands harness it for customer service and communications. As long as you don't get embroiled in online arguments, Twitter fulfils a unique role.
Reddit. Effectively a long-form version of Twitter, microblogging site Reddit is a useful resource where experts post information and discuss all sorts of topics.
The site navigation is initially unintuitive, but a peer voting system prevents much of the trolling and spamming witnessed on other sites. Reddit is more heavily moderated, too.
Pinterest. Originally intended to be the digital equivalent of a pin board, Pinterest lets users save and share photos and videos.
It's a great place for sharing design ideas and gaining inspiration for a forthcoming project or event. Many brides have based their wedding plans around publicly-shared Pinterest boards.