Why are some providers increasing broadband prices – and how can you avoid it?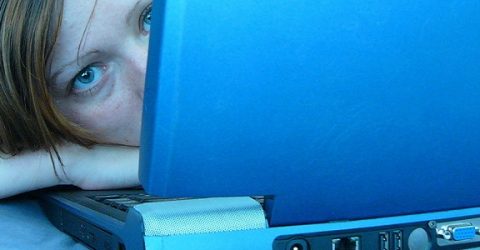 It's a measure of our reliance on broadband that news of price rises is met with a collective sigh of resignation, rather than vocal protests or threats to cancel our services.
Last week, both TalkTalk and BT announced their intention to increase their charges for broadband.
TalkTalk is increasing broadband prices from 1 June and the change will affect all customers not currently on a fixed-term deal; bills are set to rise by £30 to £36 depending on the service.
TalkTalk say the money will fund better services and infrastructure, while BT claims it'll have to increase prices over time to pay for full-fibre and 5G networks.
This would be more palatable if services were always great, but many customers are already cross about providers who offer disappointing service, or don't provide the speeds they claim.
So can you get a better deal? And if so, how?
Find out what's available, then speak to your current provider
Many things can affect your access to good-value broadband, so start by putting your postcode into the deal finder on our website, to find out which offers are available.
Not all deals are created equal, so make sure you know what broadband speeds your household needs and whether any extras like phone or TV contracts would be useful.
Pay attention to the lock-in period – while 12 month is still the norm, some providers are making contracts longer now.
If your new contract is not fixed-price but lasts for a long period, you may end up out of pocket if that provider increases their broadband prices, too.
When you have a shortlist of options, it's time to look at your current contract.
Beyond the initial lock-in period, you can switch provider at any time. The process is simple, and in most cases you'll only be without broadband for a couple of hours.
If you are within contract but still unhappy, check out our guide on Ofcom's code of practice for broadband providers to see if jumping ship is an option.
Even if it's not, due to an existing contract, talk to your provider. News of increased broadband prices will have many people looking at their options, not just you.
Providers will be extra keen to hold on to customers when broadband prices are in the news, so they may offer discounts or other goodies if they think you plan to leave.
Are prices going to go up long term?
Sadly, it's almost inevitable that they will, since broadband infrastructure isn't cheap to assemble.
The world is so reliant on technology (and keen to exploit the latest advances) that fibre and 5G will become the new normal in time.
These advances require huge investments in new infrastructure, which is already being rolled out in select pockets of the UK.
The need is pressing, with 5G phone contracts likely to be available later in 2019, and the UK Government committed to a nationwide full-fibre network in just a few years.
So while it makes perfect sense to shop around for a better deal now (or indeed at any time), we'll all have to get used to paying higher broadband prices in the long term.
But as we'll also have the advantages of 5G and ultra-fast broadband, opening up a whole new world online, it could be argued those prices will be well worth paying.