Why broadband and other quad play services will have end-of-contract notifications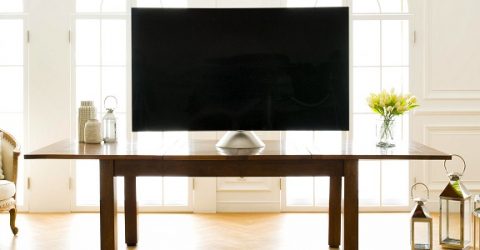 We've become so reliant on domestic broadband that life without the internet is almost unimaginable.
Tablets would be little more than paperweights. TVs would be reduced to showing scheduled programming. And the Internet of Things would stop working altogether.
To spare us from silent living rooms and a return to traditional pursuits like board games, broadband companies don't cut us off when our initial contract periods end.
Instead, they often move out-of-contract customers onto rolling tariffs.
These generally represent inferior value compared to introductory deals or fixed-term contracts.
That's fine if you're the sort of proactive individual who sets calendar reminders to renegotiate contracts a few weeks before they expire.
However, many of us aren't so organised. And broadband firms haven't been under any obligation to explain these increased monthly costs, or even notify consumers about them.
As a result, it's been surprisingly easy to end up on a rolling contract by default, paying significantly more in the process.
Introducing end-of-contract notifications
Industry regulator Ofcom has been investigating this issue for some time.
It believes over 20 million people have remained on contracts beyond their lock-in period, across the quad play quartet of landline and mobile phone contracts, TV and internet services.
Most consumers will have ended up paying more than necessary through apathy, not understanding that they were free to move on, or simply not realising their contract had ended.
A year ago, Ofcom announced plans to make end-of-contract notifications compulsory among broadband companies.
And now, it's going further.
Once a year, internet service providers will have to remind customers who've stayed on rolling tariffs that they're free to negotiate a new contract.
However, end-of-contract notifications are far more significant.
From mid-February next year, ISPs will have to contact their customers by letter, email or text message, between ten and 40 days before an existing contract ends.
This communication must outline the date when customers are free to move on without paying any penalties, and any price or service changes which might occur if they stay put.
This will be listed alongside the price they've been paying, and the best alternative packages they can sign up for – including details of introductory prices charged to new customers.
Why is Ofcom doing this?
These new measures are part of an ongoing campaign by Ofcom to minimise unfair treatment of customers by telco firms.
Ofcom's own research suggests one in six customers is unaware of whether they're tied to an existing contract or not.
And people who are free to leave could save an average of 20 per cent on their monthly bills by signing up to a new deal.
From now on, it won't be necessary to set reminders a year in advance about the end date of a home broadband contract…