Why Connected Home over IP will change our lives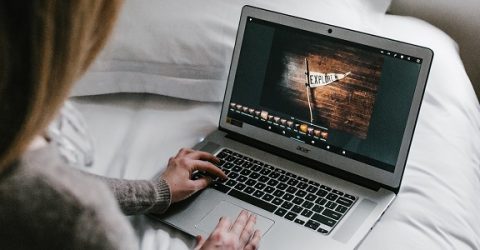 From a consumer perspective, collaboration is often better than competition.
Imagine if it was possible to play Xbox Live games on a PS4, or enjoy Super Mario Party without having to invest in a Nintendo Switch.
Imagine if every electronic device in your home had the same style of USB power lead, instead of USB A/B/C, Micro-USB A/B, USB Mini 4-pin, USB Mini 5-pin, USB 3.0…
Now imagine if every wireless Internet of Things device in your home was compatible with any smart speaker and virtual assistant, rather than being 'exclusive' to one platform.
At present, your wireless doorbell may not recognise your virtual assistant, which might have been bundled in with an app-controlled heating system that only works on this platform.
Incompatibility is a problem, given the meteoric growth in IoT device adoption, and the need for most devices to be centrally controlled – often by voice commands.
It also threatens the connected home we're being promised by tech firms.
Happily, a ground-breaking agreement between some of the world's leading hardware brands should improve matters.
One Thing to rule them all
After years of trying to secure exclusivity deals with hardware manufacturers, the big tech firms finally realised they were all trying to push on the same open door.
Initial discussions established a willingness to develop a unified standard for smart home connectivity, in the same way we have universal standards for WiFi, Bluetooth and 5G.
And after much negotiation, Connected Home over IP was the result.
This aims to do for wireless connectivity what HTML5 has done for the internet – provide an industry-wide template which every hardware and software manufacturer can work towards.
The intention is to ensure customers never find their new wireless device is incompatible with a virtual assistant or smart speaker in their home.
And that's a noble intention.
But how does Connected Home over IP (or CHIP) work in practice?
Make sure you're connected
Connected Home over IP will be developed through a working group, as with many other digital standards. Key participants include Apple, Amazon, Google and Samsung.
It will establish a protocol for devices connecting to the internet directly, rather than via proprietary platforms like Amazon's Alexa.
CHIP will be open-source and royalty-free, so hardware and software developers don't have to pay to learn about it or incorporate it into their products.
It will dovetail with existing technologies like Bluetooth and WiFi, helping to avoid bandwidth conflicts and potentially deliver backup connectivity.
And it should also ensure security is ramped up – universal standards tend to prioritise consumer protection in ways the current compatibility soup simply can't.
Of course, establishing a global technology standard to every participant's satisfaction is never easy, and the final CHIP protocol remains in development.
A draft version is due to emerge later this year, assuming there are no significant delays. History suggests there may be, as contributors squabble over technical aspects.
It's going to be 2021 or 2022 before wireless devices begin adhering to CHIP standards, whatever they turn out to be.
And by that point, some existing hardware may not be compatible. Early adopters always run the risk of backing a BSB, or a Betamax.
Even so, CHIP ought to bring the safe and fully connected smart home another step closer to reality. And like the standard itself, that's something everyone can get behind.