Why fast broadband could help you sell your home
The connection between broadband and house prices may not be obvious, but connection speeds have a tangible effect on your home's desirability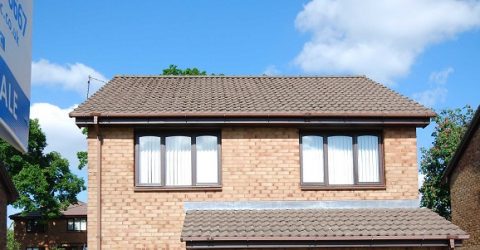 It's indicative of the connected world we now inhabit that broadband has become a key selling feature for homes up and down the UK.
Nervous vendors, stuck for something to say as viewers approach the end of a property tour, will often find themselves blurting out something about how fast their internet connection is.
As it turns out, this is a highly desirable attribute among house hunters, especially as the world adapts to new ways of working and communicating post-lockdown.
Not only is high-speed broadband high on the requirements list of many house hunters, it can also significantly improve the value of your current property…
In broad' terms
The London School of Economics recently analysed 15 years of data to determine whether there was a correlation between broadband and house prices.
Their conclusion? When broadband speeds double, house prices increase by three per cent.
And while that might seem remarkable on paper, it makes perfect sense.
How many people would be willing to buy a property which had insufficient connectivity?
Only 29 per cent of us, according to a survey by the ISP Review website, with a remarkable 71 per cent of respondents saying they'd reject a property even if it was otherwise ideal.
TalkTalk reported similar findings back in June, with 62 per cent of Brits telling the ISP they wouldn't even consider a house with flaky or slow connectivity.
The agencies charged with selling our homes have also acknowledged this link between broadband and house prices.
Rightmove has now added broadband speeds and availability to its property pages.
Separate surveys by Savills and Knight Frank both concluded 70 per cent of people felt slow broadband hindered the appeal of rural properties, given the rarity of full fibre networks outside our cities.
And the Daily Mail has reported that 60 per cent of buyers would rather have high-speed broadband than an extra bedroom.
So what should I do?
If you're planning to market your home in the next six months, investigate whether the service you're currently receiving can be improved upon.
Check availability on the websites of fibre cable providers, ring your ISP to see if they can offer a superior service, and do line speed checks to gauge how quick your line currently is
Headline speed is the priority rather than customer service, so you don't have to use (or even like) the provider whose line speeds are fastest – just quote their figures to viewers.
Mention your findings to the selling agent, too, as broadband connectivity is increasingly being referenced in property descriptions and brochure text for both new and resale homes.
The relationship between broadband and house prices has become so intertwined that you can't afford to overlook a potentially vital selling point of your current home.