You need a password manager to keep you safe online
LastPass isn't the only password manager out there.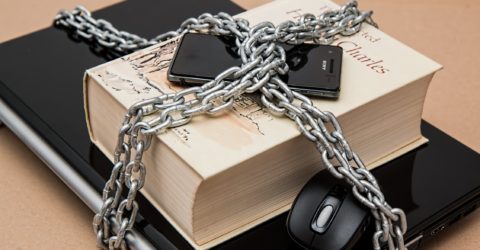 LastPass, last resort?
The average person has over 100 passwords for web and app accounts. So unless you're still using 'password' as your password for everything, a password manager is essential.
For those of us already initiated into the Password Manager cult, it's the end of an era. Password manager, Lastpass has announced that they will only allow the free version on one device.
MoreUse better passwords to improve your security.
The popular password manager allows users to store every password they have in one password-protected place. It also lets you generate securely gibberish passwords when you sign up for a new service. (Note to reader: If you think the word 'password' has lost all meaning at this point, buckle up).
Bitwarden
Bitwarden is the number 1 alternative to LastPass. It's free without sacrificing security. Bitwarden's source code is available online. This means it is regularly reviewed by developers. The transparency gives Bitwarden an army of security experts. Meaning any security holes are caught quickly and fixed.
Bitwarden has free or paid plans. The free plans allow unlimited password storage, secure password generation, multi-device sync, an option for self-hosting, and unlimited cloud storage. The free version also includes a 'Data Breach Report'. This tells you whether your email address has been compromised in a reported data breach.
The free business plan allows two users to share but limits you to two password collections. The paid Premium plan (£10/year) adds 1GB of encrypted file storage, two-step login with third parties, and enhanced customer support.
Myki Password Manager & Authenticator
Myki Password Manager & Authenticator allows you to access your passwords anywhere because they're on your smartphone. They're never stored in the cloud, so there's less chance for a data breach. You can also opt to go passwordless and rely on your fingerprint to log in.
You can sync your passwords to browser extensions (Chrome, Firefox, Safari, etc…). Or you can sync to other devices like mobile and tablet. Much like LastPass, it also allows you to store credit cards, IDs, and secure notes.
Myki is free because it doesn't have to pay for expensive servers running a cloud storage system. So you get its full range of features for free. However, they've recently added a 'Pro Bundle' but the features don't seem worth it for a non-business user.
MoreStrengthen your online security with quick, easy steps
LogMeOnce (Password Management Suite Premium)
LogMeOnce (Password Management Suite Premium) is the free version of LogMeOnce. It's well reviewed on tech blogs, but weirdly, a common complaint is that it offers too much. LogMeOnce is completely free. It has no limit to the number of saved passwords or devices you use. However, it does display ads on every page in the free version.
LogMeOnce can also import passwords from LastPass and other password managers, So if you're looking to switch because of LastPass' new limitations LogMeOnce will make it seamless.
LogMeOnce requires you to choose a security question and answer as an extra security step. Though its biggest padlock is the option to have a passwordless account. Using a plugin and your email address, LogMeOnce generates a secure QR code to sync your phone. It can then use your touchID to log in or a six-digit pin.
So, which password manager should I choose?
If you're looking for extreme security on a budget, Bitwarden seems to be the most secure.
If you're after extra features, Myki
If you want to import your LastPass passwords to another password manager effortlessly, go with LogMeOnce.