The best broadband only deals for March 2018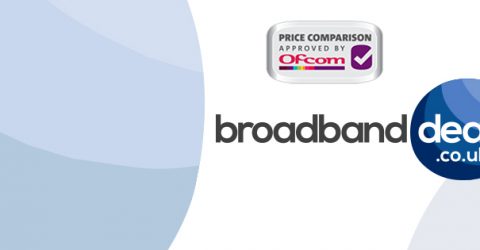 To save you digging through the broadband bargain bin we've collected the best broadband only deals that are on offer this March.
When you're looking for a new internet package, and you need broadband only, you will often find you have to plough through a multitude of TV and calls inclusive bundles before you find what you're looking for.
For the cheapest deals broadband only is becoming an option that is increasingly suitable to a large market.
Best budget deal – TalkTalk Fast Broadband 12 Month
If you are all about spending the least amount of money possible, then TalkTalk's Fast Broadband 12 Month contract may well be the right choice for you.
No Broadband Package

No Landline

Month Contract
This is the cheapest deal available in March 2018, and the cheapest we've seen in 12 months, you will simply not find a broadband only package that offers more value for money.
If you are not somebody who solely prioritises the cheapest possible option, however, it should be noted that TalkTalk have received several poor reviews for their customer service, so this may be the cheapest, but in terms of being looked after during the duration of your contract, it is not necessarily the most reliable.
Free cashback with budget broadband only
The one thing to remember when it comes to broadband providers, they are desperate for people to sign up as new customers.
This is good news for you.
The competition between providers has never been more intense and, as a result, there are a variety of treats and rewards on offer if you take certain contracts.
One of the least complex is free cashback, when you sign a contract, you get some money back: it's that simple.
£75 with Sky Broadband Unlimited
Sky give customers a prepaid £75 Mastercard when they switch to Sky broadband only.
Be aware that this offer exists on packages that do not offer unlimited data usage as well as those that do, but it is sensible to avoid the risks of the former where possible.
Why? UK average family uses 190GB data a month
No Broadband Package

No Landline

Month Contract
£50 with Plusnet Unlimited Broadband
If you're looking for a broadband only deal under £20 a month, and an extra £50 cashback would sweeten the deal nicely, then this Plusnet package is worthy of your consideration.
Be quick though – this deal ends at midnight on 13 March 2018.
Remember that you can only claim your cashback after the broadband is activated, so don't forget to do this!
No Broadband Package

No Landline

Month Contract
Vodafone Fibre to the Cabinet up to 38Mbps
Vodafone pretty much have the market cornered here, their Unlimited Fibre 38 package comes in at a touch over £20 a month.
Martin Freeman is back starring in TV adverts for the firm, hyping the added bonus of a 25Mbps minimum speed guarantee or 15% off your next bill.
With no set-up fees to pay, this is one for those who are looking for reliability above all else from their broadband deal.
No Broadband Package

No Landline

Month Contract
Vodafone Fibre to the Cabinet up to 76Mbps
Again, Vodafone have a strong presence here, but they are not alone, with Plusnet also offering a decent package.
The speed guarantee goes up to 55Mbps with Vodafone's Unlimited Fibre 76, or 15% off your next bill, so you can rest assured you'll either be getting the broadband speeds you expect, or you'll be paying less than you expect.
No Broadband Package

No Landline

Month Contract
Plusnet Unlimited Fibre Extra
Plusnet have a similar speed guarantee for their Unlimited Fibre Extra deal.
Before you sign up or pay anything, Plusnet will give you an estimate of the speed you are likely to be able to expect in your area.
No Broadband Package

No Landline

Month Contract
On top of this, if you follow the process through to See Deal from a Plusnet deal card, the provider will give you a minimum speed guarantee.
This guarantee varies between households, so it could be more or less useful than Vodafone's guarantee depending on the personal guarantee you get from Plusnet.
Your first assumption may be that you might lose out by going for a broadband only deal, but that is not true.
If you find the right deal from the right provider, you could get cashback, a minimum speed guarantee, or various other perks for an affordable monthly price.