Black Friday deals: NowTV joins broadband price drop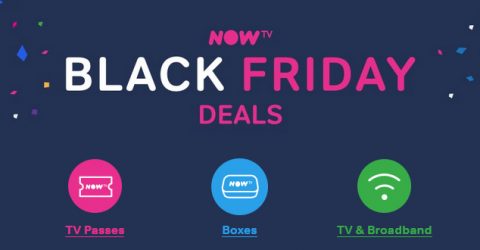 NowTV has slashed prices across its range of broadband deals and TV passes for Black Friday 2017.
There's a double-digit discount on the standard £44 set up fee so if you're considering NowTV then this week may be the best time of year to switch.
Each bundle comes with a one of NowTV's monthly passes. The Entertainment pass, for example, gives you access to a series of premium paid-for channels, including: Sky Atlantic, Sky One, UK Gold, Comedy Central and MTV. Passes are renewed automatically every month, unless you choose to cancel.
You can add extra TV passes for Sky Sports, premium Kids channels and box sets, and you can add inclusive Evening and Weekend Calls for £4 a month or Anytime Calls for £8 a month.
What you get
A NowTV smart box
Setup fee dropped to £10
12 month contracts
Router at no extra cost

The cheapest offer on the slate is NowTV's Brilliant Broadband with Entertainment TV at under £20 a month.

See all: NowTV Black Friday deals here

Black Friday 2017 has turned into something of a free-for-all, with cut-price broadband deals flying in from nearly every provider. It's not just one day or a weekend either. Any time between Bonfire Night and Christmas seems to be fair game for providers to claim Black Friday deals.

Still, the savings are there if you want to look.

With NowTV there's £5 a month off all ADSL broadband – that's the slower technology, promised at speeds up to 17Mbps. Bear in mind that broadband speeds may vary where you live and you may see significantly slower speed than the maximum 17Mbps.

Pro Tip: Always ask if a broadband provider can give you a minimum guaranteed speed that you're likely to get – before you sign up. Then, ask what options you have to quit the contract without penalty if they cannot match the speed you were promised.

NowTV's fibre broadband – offered at the slightly cheaper 38Mbps or the faster 76Mbps speed, is coming down by an average £3 a month.

Not what you want? Check out the best deals near you by typing your postcode in the box