Best Before:
27 / 11 / 2017
Please be aware that some or all of the information in this article is out of date.
Any deals mentioned may have changed or may no longer be available.
Black Friday deals: £30 credit with Post Office broadband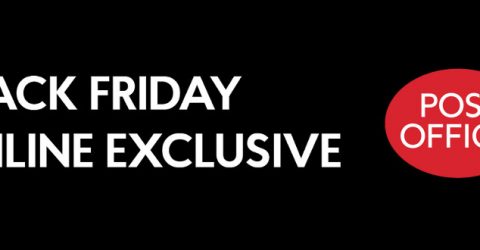 An online exclusive from the Post Office for Black Friday will see new broadband customers handed a £30 cashback credit on their account.
The deal goes live on Monday 20 November 2017 and lasts for just a week, so you'll have to be quick if you want to cash in.
Note that this is an online exclusive.
If you place sign up to a new Post Office broadband line in-store or over the phone, the £30 cashback will not apply.
The best price for Broadband Unlimited is now £19 a month.
You can add inclusive Evening and Weekend Calls for £4 a month or Anytime Calls for an extra £8 a month.
What you get
Post Office broadband with download speeds up to 17Mbps
18 month contract
Post Office Safeguard security software for your computer
No Broadband Package

No Landline

Month Contract

No Broadband Package

No Landline

Month Contract

No Broadband Package

No Landline

Month Contract
Claiming your £30 account credit
When you have placed your order for the Unlimited Broadband package and Post Office have received your details, your order will be checked to ensure your broadband service is active
Once account has been activated your £30 credit will be applied to your new account. You will see this appear on your bill as "£30 Cash Back Credit". The Post Office say it could take up to 45 days from your service being activated for your credit to be applied
These deals close on Monday 27 November 2017.