Best Before:
07 / 12 / 2017
Please be aware that some or all of the information in this article is out of date.
Any deals mentioned may have changed or may no longer be available.
EE Black Friday deals: £50-£125 Reward Cards with broadband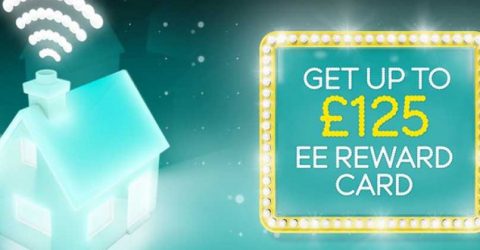 EE Black Friday deals are here and whether you want fast fibre, TV or just simple broadband, it's all ripe for the picking.
From Tuesday 21 November until Thursday 7 December 2017, EE's standard £10 setup fee has been reduced to zero across the entire range.
You'll also get a £50 Reward Card if you sign up to their £21.50 a month EE Unlimited Broadband deal, which offers speeds up to 17Mbps.
If you want faster fibre broadband, the rewards are even better.
If you take EE Unlimited Fibre, there's a £75 Reward Card on the table.
Signing up to Fibre Plus nets you a £100 Reward Card, while new Fibre Max customers will be offered a £125 card.
Once activated (see intructions below), you can start spending online or in-store in most places that accept Mastercards.
You can also add EE TV or calls packages to any broadband deal you choose.
We've got a selection of the best below.
All the latest EE Black Friday deals are here.
What you get
Unlimited broadband with no data limits
18 month contract
12 months free Norton Security antivirus
5GB extra data for your mobile if you're with EE
No setup costs
How to claim your EE Reward Card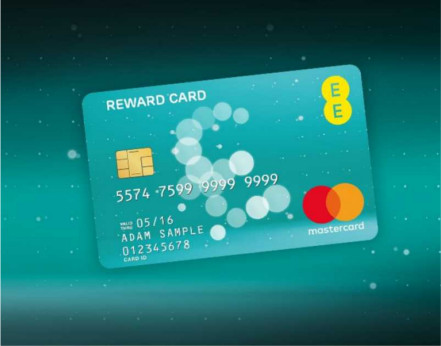 Customers will receive an email with instructions on how to claim within 30 days of their first bill being paid.
You will be directed to EE's dedicated rewards website to enter your order reference number (called a 'DKI'), and then continue with the claim process.
You must claim within 60 days of receiving the first email.
If you don't get your claim email from EE, and you've paid the first month's bill, call the EE Reward Card team on 0800 587 2297 or email broadbandhelp@eecard.co.uk
Once you have gone online and claimed your card, you will receive your Reward Card through the post within 30 days of making your claim. It will be sent to the address that your EE home broadband is registered to. The card will be in the name of the account holder.
Once your card arrives in the post, you have 90 days to activate it online. If you don't activate it online within 90 days, you will not be able to access the funds.
You will get an activation email – make sure to check your Junk or Spam folders if you've not received it, as emails can sometimes get filtered into there. If you've still not received an email, head over to www.purecard.com.
Your card PIN will be provided at the end of the activation process.
Once you have your PIN and the card is active, you can start spending straight away.
When you have done this, you'll get a unique Card ID and Passcode to remember. You can log in at www.purecard.com to see what you have spent and how much you have left
If you have activated your card and it doesn't work, call Cardholder Services on 0344 800 6435 or email info@cardholdersvs.com.
The card is valid until the expiry date on the front of the card, 12 months after it was issued.
Once the card expires, any remaining funds on the card will revert back to EE.
You can spend online and in most stores that accept Mastercard. The Reward Card can't be used for cash withdrawals, to pay for petrol or train tickets, for cashback at the till, to change into foreign currency, or for gambling.
EE not for you? Type in your postcode below and see the best broadband deals near you