A beginner's guide to Virgin Media broadband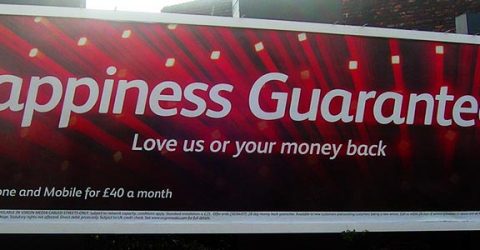 There are three main ways to get broadband in your home.
The first involves data being piped down a phone line installed by Openreach, courtesy of broadband providers like Plusnet and John Lewis.
The second involves a mobile dongle, harnessing 4G mobile signals and either creating a local WiFi network or powering a single device through a USB connection.
The third way to get broadband involves installing Virgin Media.
In this article, we consider how Virgin came to occupy its unique position in the UK market, and what customers should expect from its hardware.
The cable guys
Many people regard Virgin Media as being synonymous with cable television, but Richard Branson's company wasn't the first to pipe TV into our homes.
Remarkably, cable television made its domestic debut before World War II, as a solution to problems receiving analogue signals in cities including Bristol.
The Post Office operated a cable TV system in London throughout the 1970s, but the mid-1980s saw the start of national infrastructure investment.
A series of mergers in 1996 resulted in the high-profile (but lower-case) launch of the ntl brand, at a time when Telewest Communications was its main rival.
Squeezed by Sky and the emergence of digital terrestrial providers including ONdigital and Freeview, Telewest and ntl merged in 2006.
After the merged company acquired Virgin Mobile's UK division, the newly-rebranded Virgin Media became the UK's first quad-play provider – bundling landline and mobile services alongside TV and internet.
It did this by using ntl and Telewest's existing network of underground cabling to deliver TV and telephony services to people's homes.
Uniquely, that avoided Openreach's telephone exchange infrastructure, which other internet and phone providers were obliged to use.
Going underground
Today, around 60 per cent of the UK is cabled, enabling millions of people to choose Virgin Media.
The company's subterranean figure-of-eight cables carry two fibre optic cores – one distributing television content and the other handling telephone and broadband services.
Cables are buried underground along residential pavements, awaiting connection to private dwellings.
New-build estates often get Virgin pre-cabled in, as it's a far more cost-effective option than digging up established pavements or roads.
(That's not always easy, as residents of Carlisle found out earlier this year – Virgin was fined £385,000 after Carlisle City Council noted hundreds of defects in cable installation work.)
Once street-side infrastructure is completed, some judicious tugging with a length of rope is usually sufficient to drag a cable into a private dwelling.
The broadband hub needs to be positioned near the master phone socket, but television set top boxes can be located anywhere a Virgin cable is situated or installed.
Many new homes have Virgin sockets pre-installed in master bedrooms and living rooms.
Speed merchants
Virgin Media broadband is provided through the company's Hub or Super Hub wireless routers.
These hubs are fairly slow to boot up (as indeed are Virgin's TV boxes), but their in-use performance will leave any Openreach-based competitor trailing.
While the fastest average connection speed offered by firms like BT top out at 66 megabits per second, Virgin regularly achieve 362Mbps.
Nevertheless, such lightning-fast speeds only apply to the company's flagship fibre connections.
Many lines are capped at 100Mbps or 200Mbps – which is still undeniably impressive.
Television services are delivered by sophisticated TiVo-powered V6 boxes, which share content across WiFi networks.
Capable of recording six channels simultaneously while residents watch pre-recorded material, each V6 box can store 500 hours of standard definition content.
The algorithm used to suggest recommended viewing is more advanced than rival services, although Virgin TV customers have fewer channels at their disposal than Sky audiences.
Alongside the absence of music stations like Scuzz, a recent disagreement with UKTV led to the temporary removal of popular British channels including Dave and Gold.
However, these were still available on digital terrestrial Freeview, incorporated into most modern television sets.
As a leading content producer, Sky withholds certain content from its biggest competitor – most notably the original dramas of Sky Atlantic and Sky Witness.
Pros and cons
For consumers unable or unwilling to acquire broadband down a phone line, Virgin Media represents a unique option.
MoreWhich broadband provider is fastest?
Broadband speeds are peerless, and Virgin's V6 set-top boxes are bettered only by Sky Q.
However, Virgin's hardware can be glitchy and the brand's customer service receives a lot of criticism.
Annual subscriptions are relatively expensive, although BroadbandDeals.co.uk currently lists over 90 Virgin Media broadband deals, which should improve affordability.
Image: Raver_mikey