Which ISP has the fastest home broadband connections?
It's worthwhile to consider which providers can claim to deliver the fastest broadband connections to homes around the UK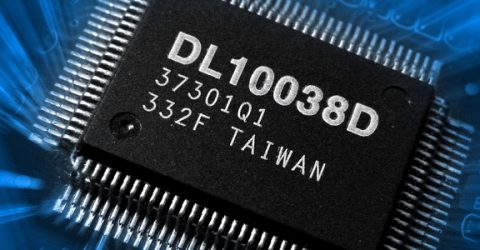 At the risk of sounding like someone of a certain age, internet connection speeds were much simpler in the olden days – by which we mean the 1990s.
Everyone's modem connected at 56 kilobits per second, despite struggling to achieve more than a tenth of that in terms of data download speeds.
Today, a plethora of different connection types and line speeds mean a domestic broadband connection could be a modest 11Mbps.
At the other end of the scale, the fastest broadband connections achievable in domestic homes go up to almost 1Gbps.
Factors affecting line speed include your distance from the nearest pavement-mounted exchange, and which companies (if any) have laid fibre optic cabling under the pavement outside.
Your choice of ISP can also be a determining factor, with the fastest broadband connections often delivered by companies with their own proprietary cable infrastructure.
And recently published data from Ofcom provides a detailed breakdown of which ISPs are capable of achieving the fastest broadband connections.
Although this data excluded smaller providers with insufficient sample frames, it demonstrates what consumers can expect from a high-end full fibre broadband service.
No mean feat
For the purposes of this article, we're considering the mean speeds reported by Ofcom, rather than the less precise median figures.
In November 2020, the fastest connection speed was delivered by Hyperoptic's 900Mbps Full Fibre package, achieving a mean speed of 693.6Mbps.
That's some way below the maximum potential throughput, but this will always be the case – just as it was in the dial-up days.
And there's no question that a download speed of almost 700Mbps will (a) be faster than your current service and (b) comfortably cope with any demands placed on it.
More remarkably, Hyperoptic managed mean upload speeds of 570.4Mbps, which is over twice as fast as the next best service.
By contrast, the 42.4Mbps upload speeds of Virgin Media's Gig1 service seem quite paltry, though there's nothing disappointing about download speeds of 740.3Mbps.
A bronze medal was awarded to BT's 900 Full Fibre, with download and upload speeds of 591.8 and 95.7Mbps respectively.
Other brands appearing in the top ten included Gigaclear, County Broadband and Community Fibre.
The latter's Gigabit Full Fibre package came closest to Hyperoptic's upload performance, achieving mean speeds of 266.6Mbps.
Can I get these services?
The simple answer is 'probably not', as they're only attainable in areas which have been cabled by the companies in question.
Firms like Hyperoptic and Virgin Media don't let anyone else piggyback on their networks, so if they're not active in your postcode, you can't benefit from their infrastructure.
And while Openreach are obliged to let other ISPs use their connections, only their former parent company BT currently offers 900Mbps connections via Openreach cabling.
If full fibre connectivity isn't outside your home, you'll be reliant on slower Fibre to the Cabinet connections, which generally offer maximum download speeds of 65Mbps.