A proprietary email address could save your small business
From garage enterprises to gateway businesses, a proprietary email address is one of the most important tools any small company can call upon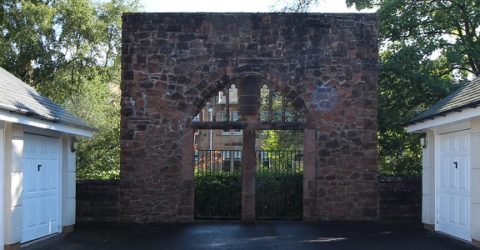 When setting up a small business, there's a great deal to think about.
You have to find a brand name not already in use by a competitor, choose a domain name that's also free, register with Companies House, appoint an accountant…the list goes on.
That's before you consider workspace accommodation (often a spare room or lock-up garage), organise finance, or reach out to prospective partner organisations. And of course, you'll need a good deal on broadband for business to get you online in the first place.
One aspect few people give much thought to is creating email accounts, since they're likely to use existing personal accounts – at least initially.
That's unfortunate, as a proprietary email address is one of the most important tools any company can wield in terms of communication and marketing.
G whizz?
Sole traders of the kind found on Etsy and Facebook typically rely on a generic third-party email service.
Their contact details might be companyname@gmail.com, or companyname@yahoo.co.uk.
Even if they choose the more rarefied option of a Microsoft outlook.com address, generic email services do little to distinguish a brand.
MoreWhat are domain names and how do I get one?
There's a world of difference between a companynamesales@gmail.com address and a sales@companyname.com account.
The former smacks of short-termism. It suggests a temporary venture, possibly one that's not properly up and running yet, which could disappear as quickly as it arrived.
Would you feel comfortable handing over bank details to a company you've never heard of, with no physical premises and a third-party email account?
By contrast, extending a registered domain name to cover proprietary email addresses links the two together, inferring dependability and professionalism.
Just as a landline phone number on a van demonstrates more permanence than a mobile number that could be disconnected overnight, branded email accounts imply a company is here to stay.
Friends with benefits
Another advantage of proprietary email addresses is being able to register as many mailboxes as your customers (and you) need or desire.
It's easy to create dedicated sales@, noreply@, billing@ and other department-specific accounts, ensuring each one has a particular focus.
If you're going to be outsourcing company finances to an accountant, for instance, you can share login credentials for the billing@ account with them, yet they can't view anything else.
MoreHow to identify SPAM emails and avoid phishing
Since many web hosting companies will host up to 100 separate email accounts per domain (registered as required over the duration of the contract), this is also a future-proof option.
A johnsmithcompanyname@gmail.com address won't earn that employee much respect, whereas johnsmith@companyname.com is worthy of being printed on a business card.
A note of caution
One drawback of linking an email account to a website is that changing the latter's hosting tends to force the former offline for a period of hours.
Inbound emails could be returned as undeliverable, while email servers update their records.
This is one scenario where a backup catch-all Gmail or Outlook account might be beneficial – providing a channel of communication for emergencies and outages.
And since some clients may want to use Google Docs/Sheets, having a Gmail account will simplify document sharing and editing.