A beginner's guide to WordPress
In our beginner's guide to WordPress, we explain how to use the software underpinning over a third of all websites currently in existence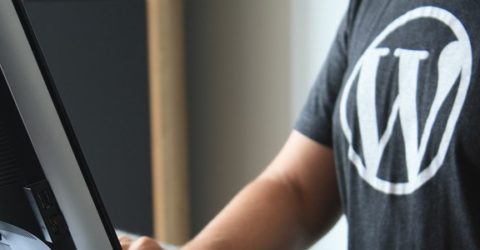 Of all the software platforms which have emerged this century, WordPress is among the most spectacular success stories.
It evolved from a little-known tool called b2/cafelog, which was a rather basic Millennial blogging utility.
From these humble origins, WordPress has evolved into the world's most popular content management system (CMS).
In this beginner's guide to WordPress, we explain how to make the most of a platform that's always tried to avoid jargon, complexity or inefficiency as far as possible.
Served up on a (tem)plate
A key factor underpinning WordPress's market-leading status is the presence of stylish ready-made website templates.
Instead of sitting down in front of a blank screen, first-time users can modify one of innumerable templates to suit their exact needs and preferences.
It's similar to the process of customising an online greetings card. You can tinker to your heart's content, adding content and functionality, but the basics are all taken care of.
As you tweak and fettle, WordPress automatically updates the HTML program code that will allow web browsers and other interfaces to correctly interpret what needs to be displayed.
Move a picture to the other side of the screen, for example, and the coding changes in real time. This process is seamless and largely unnoticed, making it suitable even for technophobes.
GuideWebsite building platforms for new businesses
A shameless plug
Another key advantage of using WordPress is the standard platform's simplicity.
The interface is uncluttered, websites load quickly (helping to achieve a high ranking in search results), and there are no unnecessary elements to worry about.
If you want to expand the basic framework by adding extra website functionality or features, simply search the WordPress directory of plugins – standalone program code utilities.
There are now over 59,000 plugins, covering everything from ecommerce functionality to spam protection, via contact forms and SEO tools.
While a basic beginner's guide to WordPress will teach you how to create a simple website, more advanced guides cover database management, video embedding and translation services.
This means any website is only as complex as it needs to be. It can host a few pages of text, or power huge product databases like our interactive tables of consumer broadband offers.
Build it and they will come
As with other WYSIWYG editors, what you see is what you get on WordPress. However, nobody else will see it until you're ready.
Individual pages (or entire sites) can be fettled behind the scenes until they're ready to go live. When the moment is right, hit 'Publish', and content is immediately publicly visible.
WordPress also handles domain name sales – the process of buying and accessing a unique domain name. Ours is broadbanddeals.co.uk, and only we can publish content at this address.
WordPress takes care of online hosting as well, so anyone wishing to view a particular webpage is able to do so quickly and dependably from anywhere in the world, at any time.
It's even possible to bundle a personalised email address relating to your chosen domain name (such as sales@yourcompanyname.co.uk) into a paid subscription package.
And while WordPress has an extensive online support directory, its thriving community of regular users and amateur programmers should resolve any queries which arise.
Despite the undoubted merits of rival platforms like Wix and Weebly, WordPress remains a market-leading one-stop shop for website design, hosting and maintenance.