The best free cloud storage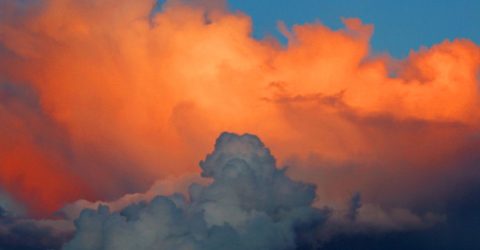 Recent improvements in broadband and 4G speeds have made free cloud storage an increasingly popular option for anyone who wants to back up their files.
Until a few years ago, backing up data involved spending hours manually transferring files to external hard drives or USB sticks.
Now, cloud storage is accessible anywhere and at any time, from any device with the correct login credentials.
MoreHow to recover lost files from the Cloud
Yet with many providers to choose from, it's often difficult to decide on the best cloud storage service for your specific requirements.
We look at some of the leading service providers, and explain how you can enjoy cloud storage completely free.
Dropbox
Dropbox is probably the best-known free cloud storage provider. Though it's become popular fairly recently, Dropbox has been with us for over a decade.
Like its competitors, Dropbox uses a simple drag-and-drop interface.
Glitches are fairly common, such as newly-uploaded images not displaying in a folder until you click out and back in again.
Nonetheless, Dropbox provides 2GB of free storage, while 1TB is available with a paid monthly subscription.
It's also possible to get more free space by doing one of the following:
Completing Dropbox's Getting Started guide, which is recommended anyway for new account holders.
Making contributions to the Community Forum, which at the time of writing has almost 750,000 members.
Referring new users. A Basic account holder earns 500MB of extra space per recommendation, up to a limit of 16GB. These figures are doubled for Plus or Professional accounts.
Google Drive
Google has invested heavily in servers to power its all-conquering search engine, and other popular platforms like YouTube.
Google Drive was introduced in 2012, encouraging people to create a Google account by giving them free cloud storage.
It also enables documents created using software like Google Docs to be accessed from anywhere.
Each user receives 15GB of storage for free, though this has to contain Gmail accounts and email attachments as well.
When you're logged into a Google account on a desktop computer, Drive is accessible by clicking the nine black squares icon. Android and iOS users can download the Drive app for free.
OneDrive
OneDrive is to Google Drive what Bing is to Google – Microsoft's less-successful rival to the market leader.
Like Bing, OneDrive has its own merits, particularly for business users.
Once you've created a Microsoft account, OneDrive Basic provides 5GB of free cloud storage and access to Microsoft's hugely popular Office 365 platform.
OneDrive has all the core attributes you'd expect, including mobile apps and the ability to edit files.
iCloud
Microsoft's arch-rival Apple offers a broadly similar service for its own customers.
The iCloud platform also provides 5GB of free storage for registered Apple customers, and devices can be set so they automatically upload media files to iCloud.
That's handy considering Apple devices aren't always blessed with generous storage, and it's difficult to physically transfer files off an iPad or iPhone.
Any edits made automatically synchronise across different devices, though iCloud locks users into using Apple's own editing tools like Photos. That's not ideal for fans of other packages, such as Adobe's Photoshop or Lightroom.
Box
Box was one of the first Dropbox rivals, but it's important not to be confused by the similar names.
Box's major drawback is its 250MB upload limit for free accounts. Even its paid account is limited to 100GB – a tenth of Dropbox Pro's 1TB option.
Nonetheless, Box is better than its namesake in some ways. It has wider security options, and Box Capture is a user-friendly feature for uploading photos straight from your mobile device.
Amazon Drive
Having repeatedly ploughed its profits back into infrastructure investments, Amazon has created a Web Services division whose global server network dwarfs even those of Google and IBM.
That ensures Amazon Drive customers have an extremely fast and stable platform, onto which Prime customers can upload 5GB of files plus unlimited photos.
Amazon Drive's basic interface looks dated compared to the slick professionalism of cloud storage providers like Box, but Amazon's technical support is among the best in the industry.
Broadband and mobile operators
Depending on your broadband provider or mobile network, you might also receive free cloud storage from them.
For instance, BT Cloud gives BT Broadband customers 5GB of storage as part of their contracts.
Check your provider's website or paperwork for more details.
MAIN IMAGE: Ulrika/CC BY-ND 2.0