My broadband price has gone up – can I switch or cancel without paying?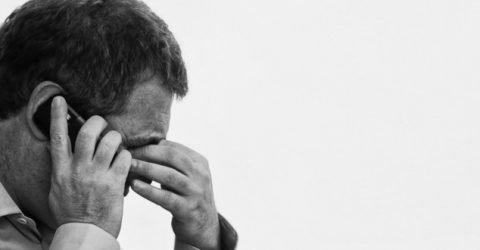 Broadband providers are generally pretty good at honouring fixed price agreements.
To encourage us to sign up many ISPs offer discounts and incentives across the first 12 or 18 months.
It's reasonable to assume the company will honour this promise, but occasionally the broadband provider doesn't stick to its side of the deal.
If your provider hikes its rates it's important to understand your consumer rights.
Sky announced price increases from 1 April this year, and the Post Office admitted prices would rise from the start of May.
This means that existing customers should be able to switch away without paying any extra penalty for still being in contract.
Guide: How to switch broadband mid-contract
Why do prices go up?
The provider changes its services and your old package no longer exists
Inflation pushes up costs and the provider over-compensates with an above-inflation price rise
Additional extras are introduced like unlimited downloads or more cloud storage – you basically pay more in exchange for more services.
You signed up to a tiered contract which only offered a discount for part of the contract
Your provider is bought out by a rival which triggers price changes
More: Tentel goes bust, TalkTalk takes over 60,000 accounts
Broadband providers also have to bear significant costs to provide you with a service.
They might decide it's not viable to maintain existing prices any longer.
Ideally they would allow existing contracts to run down at their current price while setting newer ones at a higher rate. But it's far easier in practice to roll out price rises across the board.
Know Your Rights
Fortunately, the rules are clear on this.
MoreBroadband contracts: know your rights
Industry regulator Ofcom has previously declared customers who have unexpected extra costs introduced to their accounts mid-contract have the right to cancel their policy.
They can then find another broadband provider without being penalised for walking away, since their original provider was the first to break the terms of their agreement.
Any increase above the rate of inflation is seen as legitimate grounds for cancellation.
Line Rental Saver: Could you save on bills by paying upfront?
I'm a Post Office Broadband customer, so what happens now?
In the event of any unscheduled price rise, your broadband provider has to contact you by letter, phone or email to tell you this is happening.
Receiving this communication fires the starting pistol on a 30-day period in which you can switch to a new broadband provider without paying an early termination fee.
If you're mid-contract with the Post Office, you should have heard from them in the last week or two.
You can then decide whether you want to switch provider.
Post Office Broadband usually performs well in price comparison analysis, so other providers might need to offer introductory deals to ensure you'll be better off after switching.
Finally, the Post Office's Line Rental Saver scheme is being abolished as part of the new pricing structure, but existing policy holders will see their agreements honoured until their current contract expires.
Ready to look? Find your best broadband deals with a simple postcode search