How to haggle for cheaper broadband
Knowing how to haggle down broadband prices could be invaluable in a year when price rises might hit 15 per cent.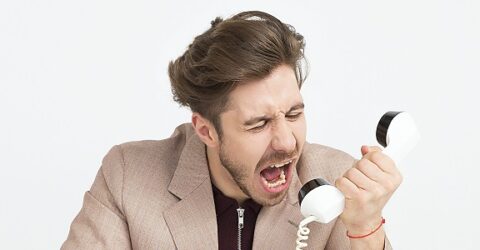 The word 'haggling' is an unflattering one. As well as sounding like a Harry Potter character, it's also steeped in unflattering connotations.
For some people, it brings to mind a sheepskin coat-wearing car salesman standing on a potholed forecourt, promising you any car you look at will be a 'good little motor'.
For others, it implies the kind of seasoned negotiator who'd quibble over the price of a pint in the pub – someone never satisfied unless a purchase comes with a discount.
Yet as we recently reported, monthly broadband prices may increase by almost 15 per cent this year.
Even if negotiating isn't in your nature, you need to know how to haggle down broadband prices to avoid paying a great deal more for existing levels of service.
Fail to prepare…
The first step is to accept that some prices can't be bettered.
The offers we list here on broadbanddeals.co.uk have been carefully curated to provide exceptional value for money, without hidden charges or significant setup fees.
However, there may be an element of wiggle room.
Perhaps an ISP is engaged in a customer recruitment drive, because recent profits are paying for expansionary incentives, or sales staff need to meet their targets before the month/year end.
Some firms might be more generous at the start or end of the week. Others may have a fixed monthly pot of money they can allocate to discounts – and when it's gone, it's gone.
If your current broadband contract is approaching its end, start paying attention to the introductory deals and offers being marketed by rival firms.
Of course, you may prefer to stay with your existing ISP…
The price is right down
Recent analysis by Which? revealed that negotiating with an existing broadband provider can often yield significant savings.
The average haggled saving on a broadband package from four major ISPs (BT, Sky, Virgin and TalkTalk) was £43, while combined TV and broadband deals could be negotiated down by £90.
Which? also reported that 61 per cent of people who'd tried to haggle down prices had succeeded, which shows you don't need a silver tongue or a sympathetic contact centre agent.
These are our tips on how to haggle down broadband prices…
Speak to the right people. Usually called Retentions, every ISP has a team of people who can discuss prospective account closures. Other departments may not be able to help.
Always be considerate. A calm tone and patience will advance negotiations further than becoming frustrated or overly assertive with a stranger simply trying to do their job.
Play the loyalty card. When negotiating with an existing ISP, tell them how loyal you've been. Say you're keen to remain a customer, but the existing deal isn't strong enough.
Have an exit strategy. Threaten to walk away if the price isn't right – and then do so. You'll look silly if you call their bluff and stay, while future negotiations will be undermined.
Quote rival contract prices. Say things like "I'd love to stay with you because I'm happy with your service, but X is offering me a lower monthly fee with no setup costs."
Compromise. The end goal of any negotiation is a mutually satisfactory outcome. Set realistic targets at the outset, before working down to them from a higher starting position.