How to check and change your Facebook privacy settings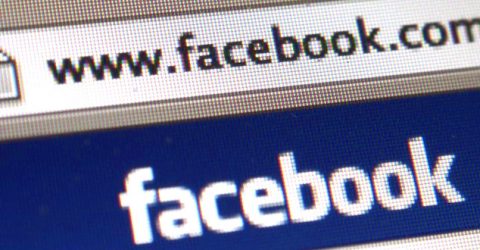 Unless you've been living under a rock for the past month, you'll know it's time to change Facebook privacy settings after the company admitted a massive data breach.
Social media giants like to come across as if they are all-beneficent and all-knowing.
But it turns out that allowing these huge companies to effectively regulate themselves doesn't work out so well for me and you.
Why change privacy settings?
With the help of a disgruntled whistleblower, an Observer investigation revealed that 50 million Facebook accounts were harvested for data so that election meddlers Cambridge Analytica could target political ads to News Feeds, peddle misleading articles and stoke fears over flashpoint topics like immigration, Brexit, street protests and violence.
If you don't fancy an unregulated corporation correlating all of your deepest, darkest fears for monetary gain, it might be time to check and change your Facebook privacy settings.
There's also the option to delete Facebook altogether. This idea has spawned a movement with its own Twitter hashtag #DeleteFacebook.
It's not immediately obvious from your Facebook Settings how to deactivate or delete your account entirely, but this BroadbandDeals guide will show you how to do that.
If you've never changed or altered your Facebook privacy settings, you may be a little surprised to see how open your account really is.
Facebook defaults to the most unrestricted options possible.
MoreHow to improve your online passwords for greater security
This means that anyone anywhere in the world can Google your name and find your Facebook profile.
If you or anyone on your friends list is ever tangenitally related to a crime, a public event like a protest or anything else newsworthy, journalists can get access to your account without having to befriend you or ask your permission.
Change Facebook privacy settings
Log in to Facebook with your normal email address and password combination. If you allow cookies, you might find that when you head to Facebook you're already logged in. If you're viewing an iOS or Android app, rather than the site direct, you'll probably find you're already logged in.
Click the small drop-down arrow on the menu bar and hit Settings
On the left-hand side, click Privacy
Once you're in, you'll be able to see three main options under Your activity and five options under How people can find and contact you
Go through each of the options and alter your preferences. As we mention above, the most lax settings are the default
Public: Available to view to anyone, including news media, even outside of Facebook. This is public and searchable from Google and other search engines.
Everyone: This is everyone with a Facebook account, even if you're not Friends with them.
Friends: People you personally have added. It's always worth going through your Friends list and delete people you don't really recognise in case they are a bot or fake account.
Friends of Friends: Friends linked to people you've added who are not necessarily on your Friends list.
Only Me. Only you can view this information on the smartphone, tablet or computer you're currently logged in on.
Custom. Change your settings so some Friends can view some information, while only you can see other information.