Choosing a desk or workstation for the perfect home office
Choosing a desk or workstation can make a huge difference to your productivity, especially with millions of Brits set to work from home for many months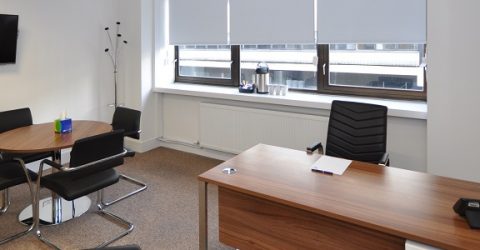 Nobody would deny that the coronavirus pandemic has been catastrophic for people and the economy alike, but a few silver linings have emerged from this blackest of clouds.
One of these is a dramatic reduction in rush-hour commuting – an inefficient, expensive, time-consuming and (in many cases) totally unnecessary chore.
It's always been nonsensical to spend thousands of pounds a year battling through crowds of commuters to reach rented office space before spending all day emailing people in the same building.
Today, relatively few people squeeze onto overcrowded and unreliable public transport ten times a week, exchanging germs and arriving at work (or home) tired, sweaty and cross.
And judging by a recent Robert Walters survey which suggested only 12 per cent of UK professionals want to return to full-time office work, those days won't be coming back.
MoreHow to build a micro-office at home
Home working is here to stay for millions of us, even before the benefits of 5G broadband connectivity and robotics allow other professions like surgeons and lab technicians to WFH as well.
Yet working from home is one thing. Working effectively is another. And that's where choosing a desk or workstation can make a huge difference to your productivity.
If you're not convinced, imagine working all day while standing up, or trying to write a report perched on a dining chair without armrests or an adjustable back.
Desk jockey
Many people will focus on aesthetics when choosing a desk or workstation – the right shade of oak to match the windowsill, the same handles as the wardrobes, etc.
This is arguably less important than a decision between solid wood or MDF flat-pack furniture, with the former's durability and solidity counterbalanced by the latter's affordability.
Flat-pack desks are relatively easy to transport even if you don't own a Volvo estate, though their hieroglyphic instructions and numerous tiny components can enrage even the most mindful of us.
However, such considerations should always remain secondary to practicality. Even a stunning vintage mahogany writing bureau will be useless if it can't accommodate all your stuff.
If your job involves large amounts of paperwork or accoutrements like calculators, multiple desk drawers are worth their weight in gold.
Cupboards can hide a multitude of sins, as well as accommodating peripherals like printers and scanners, which would otherwise require surface space of their own.
Are you sitting comfortably?
Speaking of space, a desk won't be practical for all-day use if you can't sit at it comfortably.
Look for keyboard shelves or worktops around 75cm tall, with enough clearance to accommodate your knees, plus 60cm of depth for legs and feet.
A straight-back straight-arm posture will minimise muscle pain or backache, but you'll also need a chair with armrests and ideally an adjustable back or lumbar support.
At the same time, a desk needs to fit your available space. Corner desks and writing desks are worth considering if space is limited.
MoreThe home-work revolution is boosting our productivity
If it'll be in front of a window, try to ensure it's below the sill. If it'll be in front of a radiator, try to ensure it's open-backed so heat can still percolate around the room.
Cable holes and a slide-out keyboard tray improve aesthetics, while metal or marble surfaces do likewise. Avoid glass, which is hard to keep clean and places cables and clutter on display.
Finally, floating desks are wall-mounted with drop-down keyboard shelves. They're the ultimate space-saving home office solutions, taking up absolutely no floor space.