Dismantling and packaging home electronics for a house move
Packaging home electronics properly minimises the risk of damage occurring during transit – keeping them safe and secure during a house move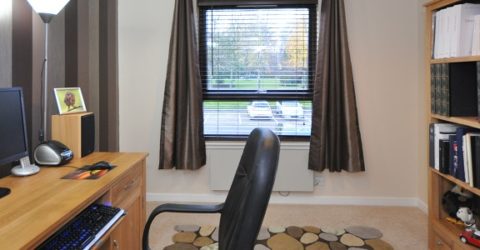 It's commonly said that the three most stressful experiences in life involve death, divorce and moving house.
Cynics might add a number of other suggestions to that shortlist, from supporting a lower-league football team to trying on trousers in a shop.
However, there's no doubt a house move can send blood pressure levels soaring, over a protracted period of time.
From sluggish solicitors to collapsing chains, many unforeseeable factors disrupt the already stressful task of relocating your life's belongings.
And while rejected mortgage applications and troublesome property surveys are beyond your control, there are plenty of steps which reduce the physical impact of moving.
Even carefully packaging home electronics can simplify a house move.
A moving story
Home electronics are often among the most expensive items in our homes. They're also among the most cherished, and frequently the most relied-upon.
Can you imagine life without a laptop or tablet? Would anything other than a TV bring the family together on a Saturday evening?
Assuming your current broadband service is being transferred over to the new address, effective packaging for a broadband router and its fragile microfilters is essential.
Packaging should be lightweight (since many electronic devices are surprisingly heavy) but also robust – and ideally affordable, since you'll need a great deal of it.
It may be advisable to move essential hardware like routers and tablets yourself. This means they'll be instantly accessible at the new house, rather than buried in a removal van.
Tips for safely packaging home electronics
Firstly, root around your cupboards and storage spaces in case the original packaging for consumer electronics like broadband routers or laptops has been retained.
Usually containing moulded cardboard or polystyrene, these receptacles ensure high-value or high-importance goods are transported in a way which should keep them safe and secure.
If the original packaging has been binned, invest in a roll of bubble wrap. As well as providing edge and screen protection on electronic goods, it's ideal for pictures and ornaments.
Alternatives to bubble wrap include the patented WrapPak paper and Provex foam rolls, capable of protecting anything from computers to crockery.
Ensure any freshly-unplugged cables are (a) packaged with the items they relate to and (b) clearly labelled. This saves a lot of time when reassembling electronics later, especially PCs.
Nobody will welcome sifting through a carrier bag of unlabelled leads and connectors, trying to find the one used to connect item X to item Y.
Pay attention to corners on electronic devices, which can be sharp yet fragile. Capping them with pieces of an egg box or rolled-up newspaper provides extra padding.
MoreHow long does it take to get broadband installed?
Clearly label any items that aren't visible in their protective packaging, and try to make it clear to the removal firm which room in the new house they should be deposited in.
This accelerates the process of reassembly, bringing post-move life a little closer to normality.