How long does it take to get broadband installed?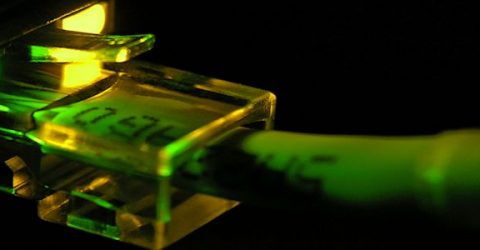 Broadband has become an essential aspect of modern life, so the prospect of being without it may seem horrifying.
However, there are plenty of circumstances where this scenario might arise.
When it does, you'll need to arrange broadband installation.
But establishing how long this takes varies according to your circumstances.
Moving house while keeping an existing provider
Any decent broadband firm will strive to keep its existing customers.
If you've got at least three months of an existing contract remaining, requesting relocation to any property with a working phone line should be easy.
It's generally advisable to give your provider a month's notice, phoning them a week before the moving date to confirm everything's on schedule.
Moving house while sourcing a new provider
Our handy Postcode Checker tool lets you see which broadband installation offers apply in your new area.
Two weeks is generally sufficient for the new supplier to post out relevant hardware and adopt an existing phone line.
Frustratingly, a disconnected line will only be reactivated once the new occupier pays a reconnection fee – often paying the price for someone else's irresponsibility.
Moving to a new house
This is where things get complicated, since it's the housebuilder's responsibility to schedule an Openreach engineer to install a working phone line.
When that doesn't happen, both parties usually blame each other for any ensuing delays.
A new line should be installed before you move in, but it's best to add a third week onto the traditional 14-day timeframe.
Ask if you can speak to the builder's site manager, to confirm line installation is proceeding smoothly.
Some broadband firms (notably TalkTalk) will liaise with Openreach to install a line on your behalf, usually within a fortnight of receiving an order.
However, they might struggle to post out hardware if your address isn't registered with Royal Mail.
You can ask Royal Mail to add a new address to their database, but broadband providers only update their own lists of active addresses periodically.
Changing between Virgin and Openreach-based broadband installations
The only alternative to Openreach infrastructure involves Virgin Media's proprietary cable system.
Many new housing developments have Virgin pre-installed, and most UK dwellings now have cable access from the street outside.
Virgin promise installation dates within a fortnight of receiving an order, though anecdotal evidence suggests delays aren't uncommon.
Uniquely, their phone services are supplied separately from broadband and TV data.