Does it matter which web browser you use?
Deciding which web browser to use can affect how you experience the internet, yet it's a choice few of us invest much thought in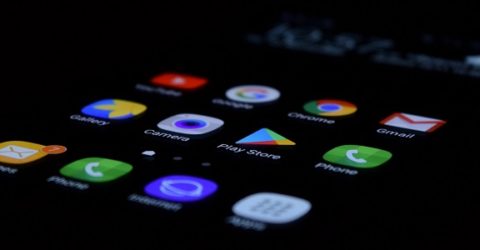 If you're reading this article through Internet Explorer, the internet has changed a lot since you adopted this particular web browser.
It's changed so much that Internet Explorer is less than a year from being cast out into the wastelands.
From the 15th of June 2022, Microsoft's venerable web browser won't be supported. That means it'll instantly become vulnerable to malware, as hackers target unrepaired security holes.
Over time, IE will stop displaying online content properly. Websites will report error messages about incompatibility. The online experience will become less and less satisfactory.
When old software is deprecated like this, it's time to switch to a newer, more widely recognised platform. But does it really matter which web browser you use?
Just browsing
It's a little-known fact that most of today's market-leading web browsers are based on the Chromium rendering code underpinning Google's Chrome browser.
The only truly independent mainstream alternative is Mozilla's Firefox – a free and open-source browser which prioritises speed.
As a keen advocate of online privacy, Firefox has a password management service, a VPN for private browsing and a highly customisable browser – thanks to its unique underpinnings.
Even Microsoft's Internet Explorer replacement, the slick Edge, is powered by Chromium code.
From a developer's perspective, this maximises online compatibility.
The global-standard HTML5test website awards up to 555 points for displaying content properly. Chrome scores 528 and Edge scores 492. By comparison, IE achieves a paltry 312.
Another high performer in this test is Opera Software's eponymous browser, achieving a score of 518.
The Norwegian Opera browser is one of few modern platforms with origins in the 20th century (1995, to be precise), though it's also Chromium-based.
Over the years, this innovative browser has introduced features like pop-up blockers and private browsing, all subsequently adopted by rivals.
Features like cryptocurrency wallets and an integral VPN ensure Opera uses get a glimpse into the internet's future – a key distinction when deciding which web browser to rely on.
MoreHow to keep your kids safe online
Microsoft loyalists will doubtlessly prefer Edge, which is baked into Windows 10. It offers features like voice-reading alongside Dolby Digital support and an IE emulator.
Then there's Safari. It only works on Apple devices, but simplifies webpage aesthetics. It dovetails with Apple Pay support and offers a customisable homepage.
And now for something completely different
Finally, it would be remiss not to mention a few niche web browsers offering something highly distinct.
Vivaldi can be extensively customised and offers desktop support for Instagram (something Instagram itself doesn't offer). It can even track time spent on individual sites.
Avast Secure is effectively a web browser with antivirus software built in, offering an automated pop-up blocker and password manager alongside a privacy browser.
And if you're upset at the thought of losing IE, Avant uses the same primary source code but won't be deprecated next year.