Five platforms offering free photography for small businesses
Being able to access free photography for small businesses is a real money-saver, but it's important to choose your images with care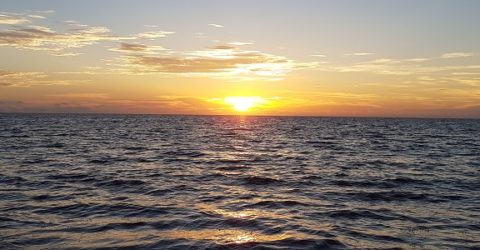 Small businesses rarely have significant amounts of cash at hand (or in bank), and this often hinders attempts at creative website design or social media management.
If your business involves extreme sports, a GoPro camera will be sufficient for an Instagram timeline's worth of dynamic shots.
Conversely, if you work in an office-based industry, dramatic photo ops will be few and far between over a typical working week.
This is especially problematic when developing or refreshing a company website, since striking imagery is a welcome counterpoint to slabs of necessary (but often rather dull) text.
MoreHow to find great photos online
One solution would be to take your own shots, but that's easier said than done if your camera skills don't extend further than a half-decent selfie.
You could commission a professional photographer, yet a single session can cost hundreds or even thousands of pounds.
Remarkably, stock photography agencies charge similarly exorbitant fees. A single 4K photo on Getty Images can cost as much as £375 to be commercial reused.
A better option may be one of many websites offering free photography for small businesses, sole traders and the self-employed.
These five sites can all be used to source attractive photos which won't damage your balance sheet…
Unsplash
Unsplash has much to commend it, with a comprehensive database of over two million photos covering a variety of technical and more general subjects.
It's evolved from a Tumblr blog to showcase high-calibre images, with clients including Apple, the United Nations and the British Library.
You can view technical info on each photo – shutter speed, ISO, focal length, etc – and see how many times it's been downloaded.
Pixabay
With 1.9 million images available, Pixabay is another valuable source of copyright-free images to be republished however and wherever you like.
An extensive search menu allows you to search for vector graphics and videos, find transparent or monochrome images, and set minimum size criteria or orientation preferences.
Like many sites which offer free photography for small businesses, paid photos from premium sites like iStock often appear on-screen, so ensure your chosen image really is free to download.
FreeImages
FreeImages offers 300,000 royalty-free images for commercial or personal reproduction – less than its competitors but still an impressive volume.
It has less brand-specific imagery than Unsplash, but it's a great resource when it comes to natural world photography, with around 75,000 architectural shots as well.
It's also home to an extensive collection of textures and patterns, which may be suitable as website backgrounds.
Burst
Named after the process of taking multiple quick photos in succession, Burst is a relatively little-known photography platform hosted by Shopify.
It has a limited image database (530 Fitness photos, 511 Technology shots), but this means photos will be less widely used than the often ubiquitous images on the sites listed above.
You don't need an account to download graphics, which are available in either high or low resolution with descriptions of what's being shown.
Google
It would be remiss to publish a list of sites offering free photography for small businesses without mentioning Google's vast repository of photos suitable for commercial reuse.
MoreTop tips for photographing your products
To find images which aren't protected by copyright, search Google for your preferred topic and then click Images just below the top search bar.
Click Tools to bring down the Size > Color submenu. From the Usage Rights dropdown, choose Creative Commons licenses to display photos which you can freely reuse anywhere.