How to get the latest Windows 10 updates early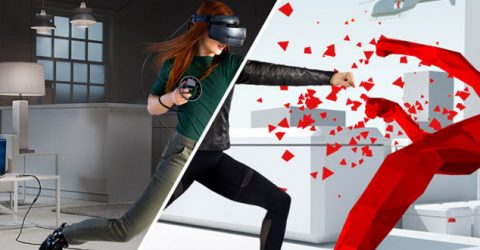 Microsoft will be rolling out the latest Windows 10 updates, dubbed the Fall Creators Update, worldwide in the coming weeks. Find out what's new and how to get your hands on the latest update to the operating system.
The first thing to mention is that if you're already a Windows 10 user, and have automatic updates enabled, the update will arrive "when it's ready" – which is Microsoft-speak for sometime in 2018, or 2019, or 2020.
Microsoft recently admitted it was dropping all support for the Windows Phone in order to focus on their PC and tablet range instead.
While this effectively kills the Windows Phone stone dead, this may be a mixed blessing, it bodes well for the latest update and means we're likely to see some pretty cool stuff from the tech giant in future.
What is the Fall Creators Update and where can I get it?
The Windows 10 Fall Creators Update is the latest version of Windows 10. By now, many users are familiar with the operating system and should expect to see some changes when the update arrives.
The phased rollout has already been taking place for some time, to allow Microsoft to make tweaks and improvements before releasing the finished update to the public. Microsoft recommend users wait for the update, saying this will offer users the best experience.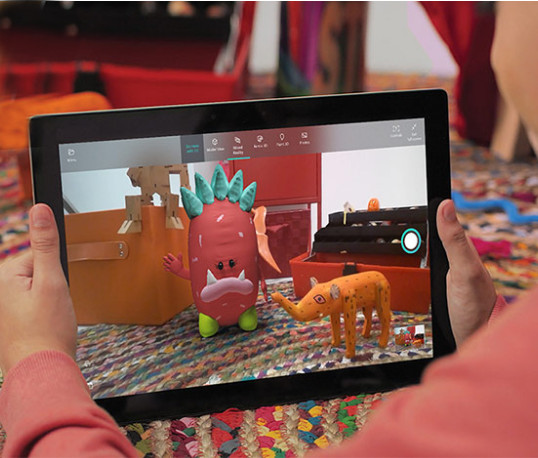 Newer machines and devices will be prioritised and will receive the update before their older counterparts.
If you really can't wait, you can manually check for automatic updates. This will only work if your PC matches the specs for the initial rollout phase.
Look for "Settings" in the Search tab, then go to "Update and Security¬Windows update" and click the "Check for updates" button.
If your device is eligible, the update will download in the background and you'll be prompted to choose a time for the installation.
If your PC doesn't match the rollout specs, you'll see a message informing you "your device is up to date", which means no update for you just yet.
But there is another option you can try.
More technically-minded types might want to try Microsoft's Software Download Site.
As long as you're running a licensed copy Windows 10, click the "Update now" button and wait for your download to begin.
Regardless of how you obtain the free update, it shouldn't be long before Windows 10 users worldwide will be enjoying all the new features and creative tools included in the Fall Creators Update.
So with the technical stuff out of the way, let's have a look at what's in-store.
What's new?
First of all, there will be some superficial changes to the operating system (new animations, improvements to Windows Edge and Cortana etc.) but these will only be minor tweaks.
What's really exciting is some of the new features that come with the update, including VR, OneDrive and new social features in the form of My People.

Windows Mixed Reality
The Fall Creators Update serves a dual-purpose, as both a software update and the launch of Windows Mixed Reality, Microsoft's foray into the VR headset market.
Mixed Reality (sort of halfway between VR and Augmented Reality) gives you the choice to play games and watch media in a total immersive new way. While there aren't a huge amount of MR games available at the moment, the range will definitely expand in the near future.
You might also want to make sure your hardware is up to speed. Although most PCs should be able to run basic apps and programmes, not all will have the processor power to play some of the more advanced games.
Headsets, which will be fully-integrated with the Windows 10 taskbar, will also have their own dedicated navigation area, Cliff House, which acts as hub for everything MR-related.
Obviously, the headsets themselves aren't included in the update, so you'll have to get your hands on of the many currently available at your local electronics retailer or online megastore if you hope to make the most of this cool new feature.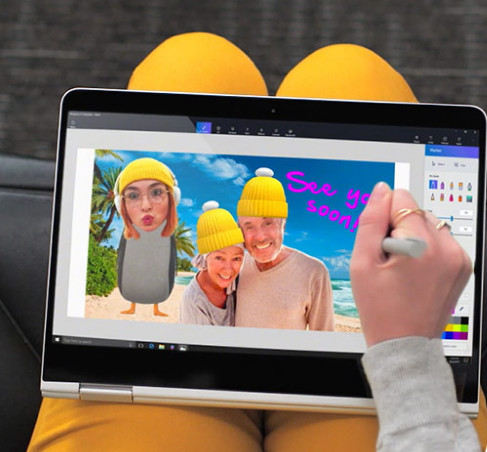 Improved OneDrive
Another nifty feature of the new update is the ability to access OneDrive files whenever you need it, whether you're online or off. You'll no longer need to sync entire folders when you want to access the cloud storage. You can also sync OneDrive files to apps, making it generally much more useful.
My People
My People offers a more social Windows experience, allowing you to pin contact details to the taskbar, as well as sending pictures and videos effortlessly – just by dragging and dropping. My People also allows you to Skype and send messages to contacts – including a new range of emojis. Users who remember the glory days of MSN Messenger may enjoy this feature.
Beyond the Edge
Microsoft Edge, the company's flagship browser which replaced the much maligned Explorer, will also be given a significant overhaul. Just some of the new features include PDF annotation, pinned websites and even virtual ink when using a stylus.
What else is new?
Okay, so while it might not strictly be part of the Creators Update, Microsoft Bing's ongoing battle with Google continues.
Microsoft is still offering lucrative rewards to users who search with Bing over their rival. The scheme also offers incentives to users whenever they complete a challenge or quiz.