Microsoft Rewards pays you to use Bing over Google – here's how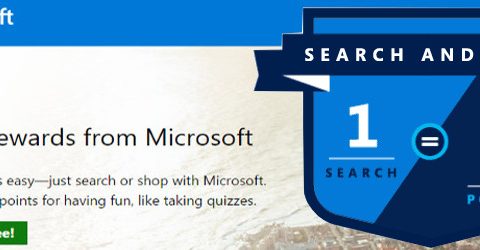 Google's biggest rival in internet search has resorted to a new ploy to get more users to ditch their supersized rival and instead search using Microsoft Bing.
Microsoft Rewards is now up and running in the UK, offering online shoppers discounted music, films and apps – just for using the company's Bing search engine.
The loyalty scheme gives people points for search the internet with Bing, and incentives for completing quizzes, challenges and competitions.
Stuff like Skype Credit and Xbox gift cards are on offer for Bing users.
The incentive programme has been available for US users for years, but as of June 2017 it's now available for UK bargain-hunters too.
How do I get Microsoft Rewards in the UK?
You'll need a free Microsoft account to start with: if,like most of us, you've long-since ditched your Hotmail email, it's just a matter of signing up again.
Just go to the Microsoft Rewards site and click on the green "Sign up now, free" box.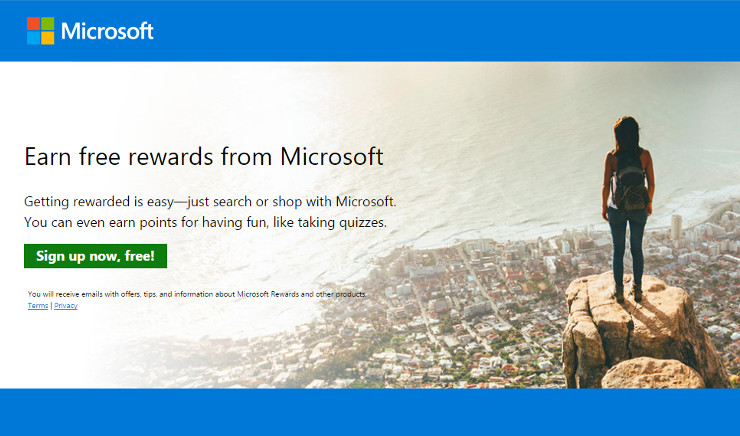 While you're logged into this account, Microsoft will automatically tally up your Bing searches and translate them into points, which you can redeem for music, films, games, apps and device purchases from the Microsoft Store.
Reward points can also be turned into charity donations.
Once you have enough points to grab what you want, each of those eligible rewards will light up for redemption on your Rewards page. Just select Redeem and follow the steps.
How much can I earn?
You get three points for every search you make on Bing.co.uk search up to a maximum of 30 points a day. This tally resets every day.
Your Microsoft Rewards point counter (the medallion icon) will always appear in the upper-right corner of Bing.com and account.microsoft.com.
Google dominates, Bing lags
UK users are more favourable towards Google than in almost any other country. This, despite the multiple controversies over Google's non-payment of tax.
According to Statistia, Google has over 85 per cent of the market share for UK online search. Bing limps in second with a smidge over 10 per cent. Yahoo and AOL complete the picture with relatively tiny shares themselves.
"Unlike other reward schemes, where you have to spend money to get points, all you have to do with ours is run your searches through Bing and points will automatically register in your account as long as you're logged in," says Microsoft's Head of Consumer Marketing Kevin Stagg.
The Microsoft Rewards program has two different earning levels. New users enter the program at Level 1, and then advance to Level 2 as they accrue more points. Level 2 perks include exclusive offers and a 10 percent discount on Microsoft Store items purchased with Reward points.
Microsoft say they expect to launch the incentive scheme in Canada, France and Germany by the end of the year.