How do media streaming boxes work?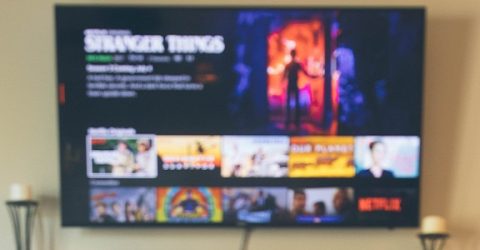 The last few years have been a golden age for television programming.
The arrival of streaming media services like Netflix and Amazon Prime has encouraged/inspired/forced other broadcasters to improve their quality of programming.
Sky has given us the wonderful Brassic and Save Me, ITV broadcast A Confession and The Victim, and the BBC has shown Happy Valley and The Bodyguard, among many others.
Exclusive content is also a cornerstone of streaming media services – think The Crown and Better Call Saul on Netflix, or Amazon's Man in the High Castle and Mr Robot.
Consequently, audiences can choose from a variety of competing platforms.
And rather than having to install a variety of otherwise-incompatible streaming services onto individual devices, they can view content on media streaming boxes.
These are likely to be among the most popular electronic presents this Christmas, as families upgrade less-than-smart TVs or treat their kids to an entertainment hub for their bedrooms.
But how do these devices work? And which ones should be on your shortlist to Santa?
Gently down the stream
Streaming boxes represent a natural evolution of the set-top boxes first pioneered by Sky and BSB, and subsequently adopted by firms including ITV Digital and Virgin Media.
However, rather than piping satellite or cable TV to our screens, they deliver streaming content via the internet.
Connecting to our home broadband networks either by an Ethernet cable (for speed) or WiFi (for flexible positioning around the house), these boxes deliver digital content in a flash.
Specifically, they deliver it as fast as our internet connections will allow.
If your home is connected to a high-speed fibre broadband deal, you'll rarely experience any buffering or delays when streaming content through these set-top boxes.
Customers stuck on an 10Mbps ADSL connection may not be so lucky, though standard definition content should still be perfectly watchable.
Box of tricks
Media streaming boxes have a number of key benefits:
The best media streaming boxes for Christmas 2019
Now TV 4K Smart Box. Also available as a more affordable stick, Now TV bundles in most of the big streaming platforms alongside its own Sky-based content.
Google Chromecast. Google's Chrome ecosystem now includes a variety of stylish devices like the Ultra – a 4K streamer with Google Home compatibility.
Amazon Fire TV Stick. A number of Fire Sticks are available, mostly with Alexa voice-control, all accessing Prime Video and Netflix via a TV-compatible remote.
Nvidia Shield TV. Far more expensive than other boxes on this list, the Shield offers 4K playback, upscaling for SD content, Dolby audio and high-calibre gaming.
Roku Streaming Stick+. A more familiar brand in America than the UK, Roku's £50 Streaming Stick+ is a 4K device with a dedicated Netflix button on its remote.
Apple TV HD. One of the original media streaming platforms, Apple's pricey offering boasts seamless integration with other Apple devices around the home.