How many companies provide full fibre broadband?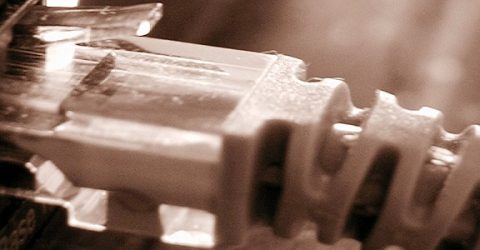 In terms of connection speeds, full fibre broadband represents a logical endgame.
Across the UK, millions of homes receive internet data across sluggish copper phone lines, which were never intended for streaming or gaming.
These copper cables terminate at local telephone exchange cabinets – those green pavement utility boxes – which are generally interlinked with far faster fibre-optic cabling.
As a result, these connections are known as Fibre to the Cabinet, or FTTC.
Data races to the cabinets along speed-of-light fibre cables, before crawling the last leg of its journey along antiquated copper connections.
However, there is a better way…
A full fibre diet
Fibre to the Premises, or FTTP, sees the fibre optic connections to your nearest exchange cabinet extending into your home.
That generally means avoiding the telephone line that's swaying outside your house, in favour of an underground connection.
The best-known provider of cable services in the UK is Virgin Media, who specialise in installing their subterranean cabling into new commercial and residential developments.
(It's far easier to lay cables at the groundworks stage of a new development than once the pavements have been laid and the road surfaces finished).
Virgin's cable network is not technically full-fibre though. While it can offer faster speeds than standard FTTC, it currently maxes out around 350mbps – still a long way short of the gigabit speeds of full-fibre.
BT's arms-length offshoot Openreach is the other main provider of full fibre broadband.
It recently unveiled plans to roll out gigabit FTTP cabling to 29 new areas including Ayr, Norwich and Portrush.
Then there are younger entrants into this market:
Hyperoptic.

Established in 2011, fast-growing Hyperoptic has over 650 staff.

Calling itself "the UK's leading full fibre broadband provider", it has developed FTTP cable networks in 39 towns and cities throughout the UK.

Gigaclear.

Gigaclear specialises in rural connections, recognising that homes and businesses in the countryside often struggle to match typical urban connection speeds.

Part-owned by a European infrastructure investment company, Gigaclear's recent growth has been even more impressive than Hyperoptic's.

CityFibre.

Unlike the other companies in this list, CityFibre specialises in wholesale fibre network infrastructure, often installed for third parties.

A recent partnership with Vodafone aims to give a million UK homes and businesses full fibre by 2021.
Why does this matter?
It matters because we're using more bandwidth than ever, as streaming media file quality improves, online gaming grows in popularity and Internet of Things devices fill our homes.
Sluggish internet connections also hinder business – and particularly the growing army of people who work from home either part-time or full-time.
Indeed, Ofcom claims full fibre could lead to increased job creation and greater productivity, which would hugely benefit the national economy.
In the same report, Ofcom concluded that the average UK household used 26 per cent more data each month in 2018 than it had in 2017.
And with copper connections increasingly unable to cope with demands for online gaming or simultaneous HD video streams, full fibre broadband is the obvious solution.
But with only seven per cent of UK properties able to access this ultra-fast service, we may have to wait a while for national fibre coverage.