How much free streaming content is available in the UK?
We investigate how much free streaming content UK consumers can access.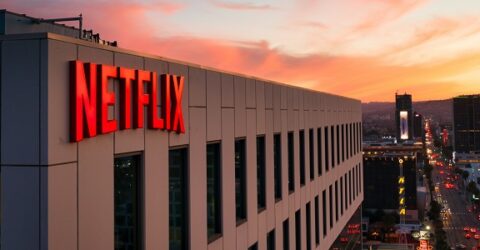 We're over a sixth of the way through a year which is likely to spell recession and belt-tightening for millions of UK households, and cost-cutting is dominating the public agenda.
Domestic indulgences like streaming media services are being ruthlessly pruned back in response to double-digit inflation and falling living standards.
Meanwhile, Happy Valley's phenomenal popularity demonstrates that appointment-to-view television retains an appeal streaming platforms will never replicate.
Combine these two factors, and your Disney+ subscription might not seem so appealing any more, even if it does allow you to binge-watch Marvel movies and The Americans.
There's plenty of free streaming content UK audiences can take advantage of, if they're willing to endure periodic interruptions by adverts, or relatively low picture and sound quality.
These are the main platforms to be aware of.
Terrestrial broadcasters
The BBC iPlayer service remains the most widely-used platform for free streaming content UK households routinely access – providing they already pay their licence fee.
ITVX is the light channel's rival service, launched last December to enable cross-promotion of content from the four main ITV channels as well as reality channel ITVBe.
ITVX is a recent rebrand, whereas Channel Four's All 4 platform has been around since 2011 and claims to offer 800 hours more content than iPlayer.
That's also three times more content than Channel 5's My5 or UKTV Play offer – the latter hosting content from the Dave, W, Drama and Yesterday TV stations.
Internet-only platforms
We have to start this section with YouTube – the world's second largest search engine behind parent brand Google, and a proprietary eponym for video streaming.
If you can imagine it, YouTube hosts it – mathcore band videos, old TV clips, DIY guides, gaming walk-throughs and entrepreneurs publishing their own content on their own channels.
In terms of free streaming content UK (and overseas) audiences can access, YouTube's rivals include gaming site Twitch, work-oriented Vimeo and France's Dailymotion.
You could also investigate Plex, with its diverse array of never-heard-of-it documentaries, movies, dramas, true crime and niche content.
Pluto TV is a variation on this theme, with hundreds of channels broadcasting largely American content across categories like Home, Food, Comedy and Paranormal.
Conventional streaming platforms
Don't despair if the above list doesn't include the platform or content you're after.
Such is the competition among streaming services nowadays, many platforms offer free trials, or free short-term subscriptions if you buy a product from an unrelated brand.
Purchasing a new TV or signing up to a music streaming service might give you anywhere between one and six months of free access to a particular streaming platform.
As we explained last summer, streaming content is splintering across platforms from veterans (Amazon Prime Video, Netflix) to upstarts (Paramount Plus, Peacock).
You're less likely to be offered free trials of niche services like sports-focused Viaplay than you are with sites supporting one-month rolling subscriptions – British-based BritBox and NOW, for instance.
What about unofficial streams?
You could invest in a geolocation-cloaking VPN and try to access streaming content through an unofficial provider such as a peer-to-peer network, but that's a bad idea.
For one thing, it's an illegal breach of copyright.
For another, picture quality is often lacking. VPNs tend to drag down data transfer rates, which isn't ideal if your line speed is already sluggish.
Mostly, though, there's no guarantee clicking on a particular link will access the content you want. It might be boobytrapped with malware, or redirect you to something far less wholesome.