How to check if your security software even works.
Here are some top tips to help you check up on your security checkup.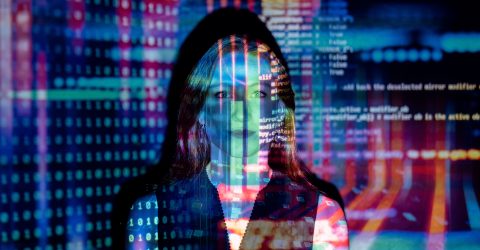 Restart and update?
You've got antivirus software, a VPN, you've changed your DNS settings. You've also done this on your phones, and tablets. But do you even know if it's actually keeping you safe?
First of all, do you remember when you last installed or updated your antivirus? Or like many of us, do you just let it tick away in the corner, hiding the notifications that tell you to update it.
Equally as important, do you update programmes like Skype that tell you to get the latest security update? Don't worry, a recent study by Avast found that 90% of computers are running outdated programmes.
Most security products realise that we're most likely to set them up and then forget them completely. But to keep your devices safe you should check your settings are working for you.
Keep your antivirus up to date, duh!
The first computer viruses were relatively easy to detect. So antivirus software just scanned for recognised 'virus signatures'. Nowadays hackers and virus coders are a lot more sophisticated. So viruses aren't easily detectable by basic security scans.
Antivirus software uses behavioural detection patterns to anticipate viruses they've never encountered before. These patterns are constantly updating and changing, which means you need to be constantly updating your software.
MoreUpdate to Windows 10… Now!
So make it a weekly habit. Every Sunday night you should ask yourself; is my antivirus up to date? Even if you don't get a notification asking for an update, check all the settings for any available updates!
You'll usually find an option to check for updates in the File or Help menu. Or you can right click on the product's icon in the corner of your screen notification
Renew your Antivirus!
While checking for updates you might even find that your antivirus has expired! It's worth considering getting automatic renewal to avoid this happening again. You usually get an email to tell you you're about to be locked in for another term. So don't worry if you want to switch antivirus – you can still change your mind!
Norton, McAfee, and ZoneAlarm all offer what's called a 'virus protection promise'. This means that when you auto-renew, the company promises to find any malware that gets past the basic protection.
AMTSO what?
The Anti-Malware Testing Standards Organization (AMTSO) is an organisation that aims to improve cybersecurity testing. They work with companies to create antivirus tools that stand up to requirements for consumers. And they also speak with the companies that test antivirus tools to ensure they're doing their job correctly.
So they're basically the Ofcom of computer security software.
However, the AMTSO also runs a database of 'feature tests' for you to use. These feature tests are made to make sure antivirus protection is working.
Go to the AMTSO website Security Features Check page. You will find that you can run various tests to check your antivirus software.
They have created a sort of fake virus file which sort of pretends to be a virus to your security software. You can run the test and see how effective your software is at detecting the threats in the fake file.
Choose wisely.
Finally, and most importantly – is your software any good in the first place? Where did it come from? Many computers include a free trial of a reputable security software. Some have their own rather shoddy antivirus protection.
Did you just use these? Or did you shop around for the best software available? Think of it this way: do you just use the free hotel shampoo that somehow makes your both hair dry and greasy? Or do you bring your own shampoo that you have tested out and know it works?
Check out tech websites or comparison sites like Which? to see which software is the most highly rated. You could also ask tech savvy friends if you're at a complete loss. Or even your work's IT support – if they're friendly!
So remember: update, test and choose wisely! These simple checks will save you from being hacked and robbed. Or they'll save your computer being shredded by viruses.