It's time to upgrade to Windows 10… probably
Windows upgrades are highly recommended for security, but is it worth upgrading from your trusted older version?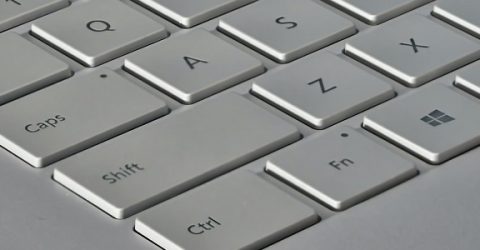 The phrase 'if it ain't broke, don't fix it' could have been invented for technology.
Upgrading software drivers often leads to conflicts. Switching ISP can be unexpectedly complex. Even supposedly simple smart home gadgets often necessitate complex installations.
It's easy to understand why the owner of an older PC might feel reticent about upgrading their device's operating system.
Although Windows 10 upgrades are being actively encouraged by Microsoft as it deprecates older versions of its iconic operating system, this process isn't without risk.
Below, we consider the pros and cons of installing Windows 10 upgrades on devices running Windows 7 or 8, followed by practical tips for anyone persuaded to take the plunge.
Pros
Superior security. Windows 10 is designed to work with biometric logins, and it also has better protection against malware and viruses thanks to the likes of Windows Defender.
New software compatibility. Latest versions of software like 365 (formerly Office) won't work on Windows 7, and the list of incompatible software will increase every year.
Superior features. Windows 10 improves on 7 and 8's graphics rendering and assistive technologies for disabled users. It's also more stable, and has better crash recovery.
Ease of use compared to Windows 8. This was a relatively unsuccessful OS which failed to straddle the desktop/mobile divide, whereas 10 is far more practical in daily use.
Cloud backups. The default integration of OneDrive makes it child's play to sync local documents with cloud backups, providing peace of mind even if your PC fails.
Malware protection. Now Windows has ceased to provide support for Windows 7, these devices will be increasingly at risk of malware targeting unpatched vulnerabilities.
Cons
Less intuitive. The Windows button brings up a series of rotating tiles whose functionality is less obvious than Windows 7's straightforward Start menu.
Installation issues. This is a big concern – what if the install fails, or renders important software inaccessible?
Incompatibility. The list of programs that work on Windows 7 but not 10 is still longer than the reverse list. Ensure important programs will continue to work before upgrading.
The practicalities
Even if your computer isn't already flashing up warning messages about the withdrawal of support and the need to upgrade its OS, you may wish to do so.
Firstly, check your computer meets the minimum system requirements for running Windows 10.
You'll need a 1GHz processor, 1GB of RAM, 16GB of hard drive space and a half-decent internet connection to download the OS.
Next, back up all documents to the cloud or an external storage device, just to be on the safe side. You don't want a botched installation to wipe your document history off the machine.
GuideHow to get a second broadband line at home
Disconnect external drives which could confuse the installation wizard, and uninstall antivirus software that might prevent Windows 10 upgrades from being activated.
Ensure your current version of Windows is up to date, installing the latest drivers for networking and storage. Available BIOS updates are particularly important.
Next, visit Microsoft's Windows 10 installation page, click 'Download tool now' and then choose the 'Upgrade this PC now' option if it appears in a popup window.
The computer will be inaccessible as the software installs (it's a lengthy process), but there's no need to enter a product key – Microsoft will already have linked it to your account.
Existing apps and data files should be readily accessible, with your new product licence available to view at Settings > Update and Security > Activation.