How to choose a broadband provider you'll be happy with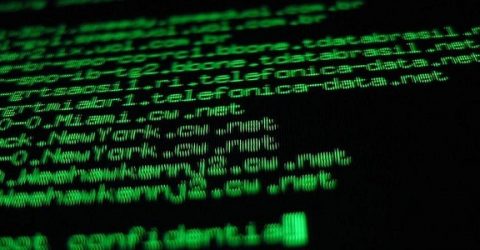 It's hard to overstate the importance of dependable home broadband.
In an age when films and TV are streamed, games are played online and shopping is sourced over the internet, a dependable high-speed connection is crucial.
Consequently, it's important to choose a broadband provider offering more than just tempting introductory prices.
You'll need an ISP capable of delivering a stable and dependable service, even at peak times.
And as many frustrated consumers already know, good service isn't always guaranteed…
Escalation across the nation
Many of us are dissatisfied with the service we receive from our ISPs, according to industry regulator Ofcom.
Some are so unhappy that they complain directly to the regulator.
A recently published report detailed the volume and nature of complaints Ofcom received from broadband customers throughout the UK in the preceding year.
(It's important to remember customers who escalate complaints in this way represent a tiny minority of the numbers who complain solely to their broadband providers).
Even so, the report's findings could be instructive for anyone preparing to choose a broadband provider.
Pluses and minuses
Ofcom received the highest volume of complaints per 100,000 fixed broadband subscribers from customers of Plusnet.
Issues surrounding billing and pricing accounted for the largest percentage of these complaints – far outstripping service issues or how previous complaints were handled.
Plusnet's figures are now higher than they were two years ago, though they've dropped from an unprecedented (and disappointing) high in Q4 2018.
At the other end of the scale, EE and Sky jointly achieved the lowest number of complaints per 100,000 subscribers.
EE in particular has made sterling progress, cutting complaints volumes by two thirds since the start of 2017, while Sky has consistently enjoyed the lowest levels of Ofcom referrals.
Less than one in 16,000 Sky and EE customers registered a formal protest with Ofcom about their treatment or service, compared to one in 3,200 Plusnet subscribers.
The industry average for complaints to the regulator now stands at 13 per 100,000 customers, with BT just above this threshold and Virgin Media just below it.
The Post Office performed impressively, while TalkTalk's figure of 24 was disappointing but better than Vodafone's tally of 30 – just behind Plusnet on 31.
What to look for
Surveys like these are informative when you're about to choose a broadband provider.
However, they're not the only factors to consider.
Since slow broadband is a common reason for dissatisfaction, check whether different providers are all restricted by a maximum line speed into your property.
If they are, full fibre cable may represent the only alternative in terms of fixed broadband services.
Research the hardware provided. Do existing customers complain that wireless routers don't cover every corner of their home? Are there regular network outages or server reboots?
Speak to neighbours about broadband providers, since their connections will often come from the same local exchanges (and be installed by the same engineers) as yours would be.
If you're switching to a new provider, it may be advisable to avoid contracts longer than a year. That way, if customer service isn't great, you can switch providers reasonably swiftly.
It is possible to switch broadband mid-contract, as we outlined in a previous blog. However, exit penalties may be incurred if you leave early.
It's considerably easier to ensure you choose the right provider in first instance…