How to choose a music streaming service
There are various factors to consider when trying to choose a music streaming service, from pricing to genre coverage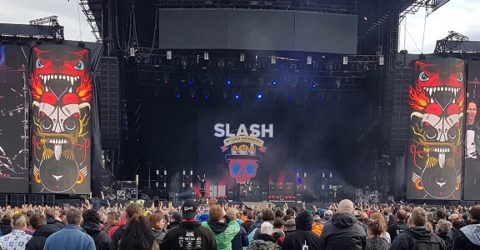 By now, most people have signed up to one or more of the UK's video streaming services.
Fans of British content are drawn to BritBox, and it's possible to get Sky content without a dish through NOW TV. Disney+ is great for families, while Netflix has near-universal appeal.
There's a similar battle raging in the audio streaming market, though the competitors are less widely known and there's more to consider before handing over credit card details.
Indeed, it can be tricky to choose a music streaming service that meets all your needs, from sound quality to the presence of live concert footage.
Now listen here
To narrow down the options, consider what an optimal streaming platform should deliver.
Do you want downloads and streams, or merely the latter? Are file types a consideration?
Is it important to block explicit music to protect the kids, or are you happy to hear angry young men monotonically insulting each other in language that'd make a squaddie wince?
Even simple things might influence attempts to choose a music streaming service. For example, YouTube Music doesn't support background playback without a subscription.
(Background playback describes music being played while the screen is off, or while running another app in the foreground).
You might be a rabid audiophile who only enjoys listening to digital music when it's played in a lossless format through Audio Technica studio-style headphones.
In this scenario, look for 24-bit files, but ensure your internet connection is fast enough to support the hefty file sizes involved in lossless audio streaming.
Sounds good to me
Leading streaming music platforms include the aforementioned YouTube Music (which has now replaced Google Play Music), Spotify, Tidal and Qobuz.
If your musical tastes are nuanced or niche, a library of 50 million files ought to suit even fans of progressive metalcore or SoCal punk.
Some die-hards might search out a platform dedicated to their chosen genre of music. Primephonic is almost exclusively classical, for instance.
Bear in mind most streaming services use algorithmic account analysis to suggest new music. Curation takes time to become effective on any platform, especially if your tastes are varied.
Some services offer restricted device compatibility. Apple Music won't work on Android phones, whereas Deezer works pretty much anywhere, including via Yamaha MusicCast.
There is also considerable variation in the quality of apps, which is worth researching if you're regularly frustrated by unintuitive interfaces.
MoreHow to get better sound on your laptop speakers
Finally, there's cost to consider.
Cut-price student and premium family subscriptions are common offerings, while it might be possible to reduce costs by bundling; Amazon Music is discounted for Prime subscribers.
A ballpark figure for a standalone streaming subscription is £10 per month, though many are free if you're willing to tolerate on-screen pop-ups and adverts between songs.
It may be worth taking a free trial before subscribing to a particular music streaming service, ensuring it delivers the aural goods.