How to claim broadband vouchers and free gifts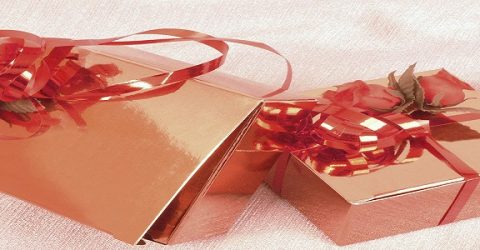 The broadband market has never been so competitive, and that's great news for consumers.
To entice new subscribers and sweeten the deal, many broadband firms offer a variety of incentives.
These include cashback, ecards, vouchers, free gifts and balance contributions.
However, acquiring these incentives might involve jumping through a few hoops…
The best deals are right here
The easiest way to obtain vouchers, cashback or free gifts is to check out the deals and incentives currently listed on BroadbandDeals.co.uk/free-gifts.
We flag up incentives with a green banner across each broadband offer, so you can instantly see what a particular provider is giving away.
At the time of writing, John Lewis Broadband will send a £35 eGift card to anyone taking out a 12-month Unlimited Broadband contract with evening and weekend phone calls.
A £35 gift card is very generous on a £240 annual subscription – though the eGift card has to be used at either John Lewis or Waitrose.
Even so, that's a tempting proposition as Christmas approaches.
The recipient of something nice from a premium high street retailer won't know (or care) how it was funded…
Other ways to bag free gifts and money back
You don't have to take out a new broadband contract to acquire vouchers, cards, free gifts or cashback:
Complain about your existing service. If your current broadband provider is failing to deliver a reasonable service, you're reasonably entitled to ask for compensation
Enquire about extending your contract. Careful negotiations might persuade a broadband provider to upgrade your hardware, throw in additional services or offer you a gratuity
Add extra services. Many broadband firms offer mobile phone contracts, while some also provide TV services. Again, you may need to be pushy and ask for a specific incentive.
Make sure any promises are honoured
Occasionally, broadband customers don't receive the free gifts or financial incentives they were promised.
This is especially true of time-limited offers, or contracts whose scheduled installation date gets pushed back.
You'll typically have to visit the provider's website and enter an order reference number, set up an online account or complete a web form containing various account details.
It may be necessary to validate your email address, so keep an eye on your junk mail folders.
MoreGovernment Gigabit broadband voucher scheme a success
(Messages sent by third-party agencies on behalf of broadband providers regularly end up in spam.)
Sometimes, the window to claim your gift or voucher is worryingly small.
Providers may set an expiry date for claims just two weeks after a confirmation email is received (into your junk folder), so prompt action is vitally important.
It may take up to 90 days for your promised freebies to arrive, by which point many consumers have forgotten they were expecting anything.
Make a note in your calendar for the appropriate time period after your contract commences, to check whether everything you were promised has turned up.