Government gigabit broadband voucher scheme more successful than planned!
A government scheme offers businesses and homeowners up to £2500 to get full fibre!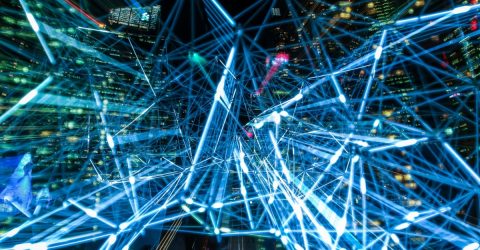 What is Gigabit broadband?
Gigabit broadband is a type of 'full fibre' broadband that offers speeds in the range of 1 gigabit per second (1Gbps).
Right now Virgin Media's cable network offers the quickest broadband connection of any widespread UK provider at up to 518Mbps.
Gigabit broadband is almost twice as fast, allowing you to download 5GB in around 40 seconds!
Why are the government offering vouchers?
The scheme was set up in 2018 to support the government's commitment to make 'full fibre' broadband available to at least 10 million homes and businesses by 2022.
It is one of many schemes set up to increase connectivity across the UK. The government says the focus on increasing connectivity is a part of their effort to support small businesses outside of London.
When will it end?
The scheme is so successful it's predicted to run out of funds before the original deadline (March 2021).
As of September 2019 over 11,000 connections have been made using the funds. The original £3000 allowance for businesses was even reduced to £2500 so more could use the funds!
Businesses are now encouraged to 'pool vouchers' with other local businesses or residents. This is so as many people as possible can use the scheme without too many installation costs.
"I'm not a business owner, how can I get the offer?"
Residents are only able to use the scheme as part of a 'local group which includes businesses'. This is to avoid high costs for random and distant installations all over the country.
The Treasury said "the total value of vouchers used by businesses must always be greater than the value of vouchers taken by residents". So it's worth asking your corner shop and neighbours if they want to take advantage of the offer!
The Department for Digital, Culture, Media & Sport will be happy with the success of the scheme but are yet to confirm if the fund will be extended.
Meanwhile, some full-fibre providers such as Gigaclear, Hyperoptic and Community Fibre are also joining the push to roll out these speeds to UK cities.
You can check if one of these high-speed providers is available in your area by searching your postcode below.
If you're not one of the lucky ones, don't despair. There are also similar local schemes popping up all the time – so if you miss out on this one all is not lost!