How to create a home office in the garden
In the first in a series of working-from-home features, we consider how to create a home office in the garden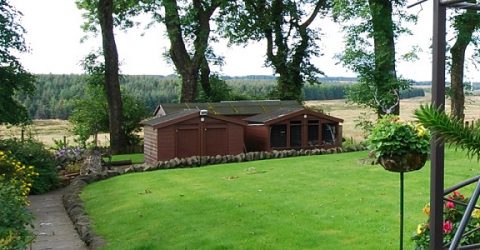 We're still not clear on how much the world changed during 2020, or how permanently.
This has been a year of heartbreak and loss, restrictions and resentment, political incompetence and economic hardship.
Yet some positives have emerged, in particular the decline of commuting.
Millions of people across the UK have been given unprecedented freedom to work from home.
This provides more family time, saves a lot of money and reduces pollution and congestion. It also helps you to start the working day less tired, and end it more productively.
(There are also benefits to employers – less absenteeism, lower overheads, and often a higher retention rate which reduces the cost of replacing and training staff).
But what if you don't have room in the house for a dedicated workstation or office?
MoreDo you need a second line for broadband? Here's how…
The answer may lie outside…
Bringing the indoors out
A garden office represents an ideal way to create some (often welcome) separation between work and home.
It also ensures your internal accommodation can focus on its existing functions. It's hard to switch off at night if your works laptop is lurking on the dining table, or beside the sofa.
Below, we've listed five ways to create a home office in the garden, to suit a variety of budgets and spaces:
1. Repurpose an existing outbuilding.
Many older properties have semi-detached outbuildings like externally-accessed storerooms, whereas modern homes are more likely to have attached or detached garages.
You'll need to add heating, insulation and possibly electricity, but this is straightforward if the outbuilding adjoins the main property. If not, underground cables may need to be laid.
2. Convert a vehicle.
George Clarke's Amazing Spaces has shown how vehicles can easily be adapted into flexible workspaces with desks, kitchenettes and storage. They're also portable if you ever move.
You may be limited in how you adapt the space; the furniture in caravans is often integral to their structure. This won't be the case with commercial vehicles like vans or buses.
3. Buy an off-the-shelf outdoor office.
One Scottish housebuilder is currently offering homebuyers a dedicated garden office pod. It's clad in larch, fully plastered and painted, with spotlights and sliding doors.
A number of companies now manufacture and sell off-the-shelf garden offices which can be delivered on a lorry. Costs vary hugely, and planning permission may be required.
4. Build a dedicated garden office.
Again, a structure over six feet in height will require planning permission. But if an off-the-shelf solution isn't optimal for your needs, architects and builders can create almost anything.
For year-round use, the office will need heat, power, insulation and potentially plumbing for a sink and WC. It should maximise available light, with a pitched roof and a lockable door.
5. Adapt a garden shed.
This is perhaps the most cost-effective option on our list, since timber sheds are cheap to buy and easy to assemble. They come in a variety of sizes, and one may already be in situ.
MoreBroadband "so bad I had to work in my neighbour's shed"!
You'll need to add heating, and insulate the shed on all six sides. Use full spectrum lighting to compensate for those solid pine walls, and get an electrician to install power from the house.
'Band of bother
If you're going to create a home office in the garden, it'll need internet connectivity to be useable.
There are several ways to achieve this: