Broadband so bad a customer worked from a neighbour's shed
Poor performance of a Welsh ISP has left customers stealing broadband from neighbours.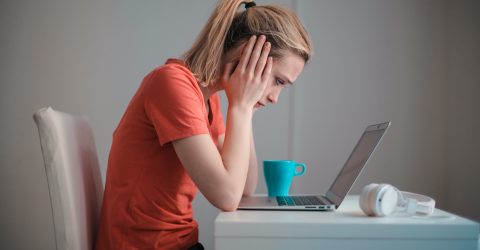 Riding the wave.
Customers of a Welsh ISP say their broadband is so poor they work from their shed to steal neighbours' broadband!
Bluewave, based in Carmarthen was given around £350,000 in taxpayers money to connect rural areas of Wales. So understandably customers are furious!
As part of the government's push to connect rural areas Welsh citizens have been eligible for grants of up to £1000. (If you're interested it's called the Access Broadband Cymru scheme).
Using these grants to pay for broadband with Bluewave means that Bluewave has received over a quarter of a million pounds in taxpayer cash.
However, the point of these grants are to increase rural connectivity, something Bluewave is clearly failing at!
Epic fail.
The Welsh government have said they have been receiving complaints for weeks about the ISP. With some customers left with no service for months.
Bluewave 'provides service' (apparently, anyway) to most of West Wales, with over 400 of their customers funded by government grants. They still advise prospective new customers to apply for grants using the scheme.
MoreIs UK broadband fit for a work-from-home world?
According to data seen by the BBC, 432 of their customers have applied for grant funding since 2017.
With grants averaging between £800 and £900 each, that means the company could have received about £350,000 of public money, through the Welsh Government scheme.
Working from a shed
One customer told the BBC that her service is so bad it is causing problems at work. Like many of us right now, Francesca Nelson relies on broadband for daily video meetings for work.
But she says she uses her friend's broadband and shed to work from due to her broadband cutting out so much!
Regular bills, irregular service.
Another customer has missed out on vital seasonal work after being left without internet for weeks. She told the BBC "The only thing that has been regular about Bluewave has been their bills once a month."
She also questioned why the Welsh Government were handing out free cash, without checking that the service worked.
For what it's worth, the Welsh Government has acknowledged that they are aware of the issue. A representative stated that they are in contact with Bluewave to resolve the issues.
However in the same statement they also stressed that it was on the applicant to check the service 'met requirements'.
It's a shame for bad apples to put consumers off finding a great deal with a smaller company. Many small ISP's like Hyperoptic provide competitive prices and decent service as an alternative to the big boys. So it's worth shopping around with smaller ISP's, just shop smart!
Ofcom have been made aware of the issue, so let's see what happens!