How to delete Facebook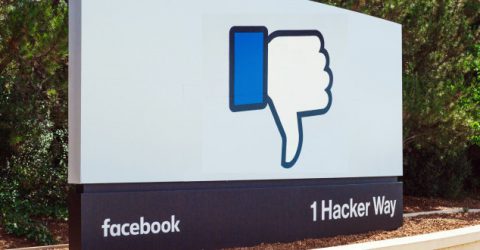 Have you been told you need to delete Facebook? Are you wondering why?
Facebook is under severe pressure from users after a data breach scandal became the biggest tech story of the year.
We know the social media giant allowed unregistered companies to harvest people's data without their permission. And that's only the half of it.
Read more about that here.
How to deactivate your Facebook account
If you might use Facebook again, there's the option to deactivate Facebook instead of going the whole hog and scrubbing yourself from history.
Click the drop-down arrow on the right hand side of your account menu in your browser
Scroll to the bottom of General Account Settings and click on Download a copy of your Facebook data
Click on Start My Archive
Your browser will start downloading a .ZIP folder with all of your photos, videos, messages, status updates and tags in it.
If you're on a Windows machine you can extract all the files in this folder by using the built-in extractor.Simply right-click the folder, choose Extract All from the drop-down list and follow the instructions about where you want to place the folder on your computer.
If you're on a Mac, you can click the Unzip button then from the drop-down menu choose to unzip your folder to your own Mac, to iCloud, Dropbox or Google Drive.
If you deactivate rather than delete Facebook, people will not be able to find your account by searching for it.
However, if you change your mind, you can go in and request to have your account reactivated at any time.
How to download your Facebook account
When you're ready to get shot of Facebook for good, it's happily not too difficult.
Keep in mind that you won't be able to reactivate the same account or retrieve any photos, statuses, messages or updates that you've shared.
Before you take the nuclear option and delete Facebook, you may want to download a copy of all your information from Facebook.
Facebook stores all of your information on its servers.
MoreHow to recover lost files from the Cloud
This includes copies of messages sent between you and your friends, photos you've been posted or tagged in, status updates, mentions, your likes and dislikes, preferences, biographical information you supplied including your full name, date of birth, home city, workplace and current job title.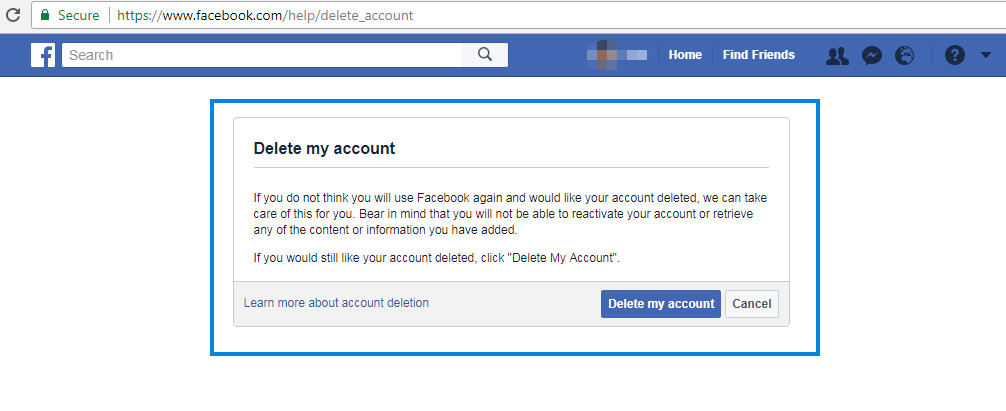 How to delete Facebook
Log in to your Facebook account
Head to this Delete your Facebook link
Click on Delete my account
This will permanently delete your Facebook account.
When you delete your account, people won't be able to see it, find it or search for it on Facebook.
It may take up to three months from the day you delete your account to remove all of the things you've posted, so don't worry if you delete Facebook and you can still see your photos, status updates or other pieces of data.
Every time Facebook refreshes its pages, another part of your history will be removed.
Some things that live on other people's accounts are impossible for you to delete.
MoreHow to clean up your social media accounts without deleting them
For example, your friends may have messages from you even after you delete your account. These are stored in your friends' accounts and will stay on Facebook even after you leave Facebook permanently.
Remember – the end is not the end.
You can always create a new Facebook account with a different email address if you change your mind.
You'll start from scratch and you'll have to re-add all of your friends, but it's certainly possible to start again if you want to.