How to clean up your social media accounts without deleting them.
Clean up your online footprint to protect yourself from past mistakes!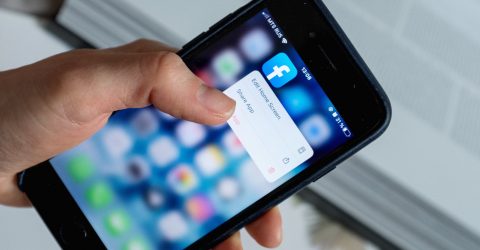 2007, sambuca, bus stop, glow stick, 3AM tagged photo notification. Having flashbacks yet? We all have cringe inducing photos online. If you're smart you've already untagged yourself so your mother-in-law doesn't see the legacy of your freshers week.
In 2017, recruitment company CareerBuilder said that 70% of employers use social media to screen candidates. However, this actually goes against the mammoth EU data law introduced in 2018 – #tbt GDPR. And while it goes against the rules, we're sure you've all seen people doing it at work.
A common clause in employment contracts is that employees shouldn't post anything online that reflects poorly on their employer. This could also mean posts you made in the past, before you even worked at your current job!
So maintaining your online presence is essential. Here are a few ways to edit your past, even if you can't edit the tattoo you got on that fateful night in 2007.
Facebook
Even if you want to scrub your Facebook, you might want to keep the evidence for
blackmailing your friends
reminiscing.
So first, go to your Facebook settings. 
Select 'your Facebook information'.

Select 'Download' from the list of options.

You will then have a complete history of your Facebook data.
Some social media sites like Twitter let you use third-party apps to bulk delete your history. Facebook doesn't allow apps to access your posts, but it will still let you bulk delete posts. 
On the Facebook desktop site:
Go to your profile.

Select 'Manage posts'.

The next screen shows your own posts as well as the posts you've been tagged in.

Use the 'Filters' button to jump to a particular year.

Then select the posts you want to get rid of and click 'Next'. 

The final screen lets you hide posts you're tagged in and delete your posts.

If you're using the Facebook app on your phone or tablet then the process is very similar, only streamlined. You can just select 'Manage posts'  from the top left drop down menu, under the three dots. You're then at the same year filtering screen as the desktop. 
You can even undo your old likes on Facebook if you think your employer will dig that deep into your past! Just open the 'Activity log' on desktop or on the app to see all your old likes.
Twitter
Twitter is open to third-party apps and developers, which means there are countless apps to help you edit your past. 
Like we said with Facebook, you might want to download your tweet history beforehand. Even if your takes were too hot for your employers, you might still want the memories. 
To save old tweets:
Go to the settings page.

Click 'Your Twitter data' and then 'Download' to get an archive of your data. 

Follow the instructions to download the archive.
TweetDelete is one of the most popular tools used to bulk delete old tweets. It lets you wipe tweets older than a certain date (a month, a year, five years etc), or tweets including keywords. 
Using the paid version you can delete all of your tweets in one go.
There are a lot of apps like TweetDelete and they're all straightforward to use, just follow the instructions. 
Side note: Twitter only allows third-party app access to your most recent 3,200 tweets. If you need to go back further than that, you'll need to get creative. TweetDelete can use a downloaded copy of your Twitter archive to locate and delete everything you've ever tweeted.
In the newsTwitter photo algorithm is racist
Instagram
Unfortunately, the options for bulk-deleting Instagram posts are very limited. Like Twitter and Facebook, you can download your archive before you start deleting. On desktop go to Settings then Privacy and Security, and finally select 'Request Download'.
To delete posts you need to do this through the mobile app. 
Go to your profile and tap on any picture or video.

Then tap the three dots on the top right. 

You can then Delete or Archive it (hide it from everyone but you).
You can also delete your comments by swiping left over a comment to bring up the delete symbol on the right hand side.