How to test your broadband speed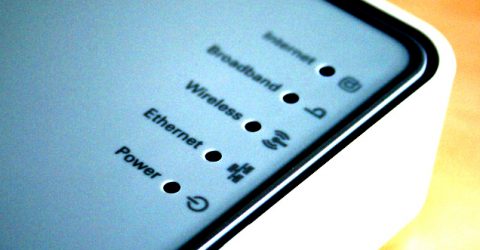 It's really not that hard to test broadband speed to see if you're really getting what you've paid for
The really simple shortcut is to head to our Broadband Speed Checker.
It's worth having an idea of what package you're on as this will tell you how close your current upload and downloads speeds are to what you have been sold.
What's the difference between broadband speeds?
There is an array of choices when it comes to broadband speed, and different technology is used for each.
Up to 17Mbps
Standard broadband, which is also known as ADSL, has a maximum download speed of 17Mbps (megabits per second).
Delivered through copper telephone lines, this is relatively old technology and slow and unreliable in comparison to what else is on the market.
It should suit people trying to get online for the cheapest possible price and may suit basic users.
Sending emails, checking the news or reading social media, and other occasional online hobbies can be comfortably supported by an 'up to 17Mbps' broadband connection.
While TV streaming companies like Netflix, NowTV or Amazon Prime claim you can comfortably stream with 2.5Mbps to 5Mbps, you'll likely find your videos are slow and regularly hit buffering issues if you do this on an 'up to 17Mbps' connection.
Up to 38Mbps and Up to 76Mbps
If you need more speed than standard broadband will offer, you will need to step up to Fibre to the Cabinet broadband. This is sold in two varieties: up to 38Mbps and up to 76Mbps.
This option is usually more expensive than ADSL, but frequent and heavy broadband users, such as those who work from home, will be grateful for the extra boost.
Delivered by part fibre cables and part copper, Fibre to the Cabinet broadband is a good mix of value for money and speed.
You may find your broadband speeds vary quite considerably throughout the day, and especially when multiple devices are all feeding off your home broadband WiFi.
BT Infinity
Some providers step away from the norm, such as BT with their Infinity 1 service, which offers broadband speeds of up to 52Mbps as standard.
Infinity 1 was originally marketed at family households where multiple people would often be online at one time.
This is certainly a fast enough broadband option to accommodate that option.
BT is moving faster than ever, offering up 152Mbps and 314Mbps broadband this year to new customers.
Virgin's DOCSIS
Another provider which installs its own technology, Virgin's DOCSIS cable broadband offers speeds of 50Mbps, 100Mbps, 200Mbps, and 350Mbps.
Stepping away from copper cable, Virgin's insulated cable is designed to add reliability to their internet connections, as well as fast broadband speeds.
Full fibre: Hyperoptic
Perhaps not the best-known name in the industry, but Hyperoptic proudly boast the fastest broadband speeds thanks to their self-built network with full fibre cables.
Hyperoptic has three options for broadband speed, up to 30Mbps, up to 150Mbps, and 1Gbps, which ensures incredibly quick download speeds, streaming quality, and more.
The best thing about full fibre is that it is symmetric – which means your download and upload speeds are about the same.
Older Fibre to the Cabinet uses copper phone lines. This tech can only support quick downloads while uploads languish at about a tenth of the speed. Not so with full fibre.
If you upload a lot of video or work files, or you use Skype or Google Hangouts regularly to speak
to people overseas, full fibre is where the best service for you will be.
The logic when picking the right broadband speed for you is simple.
The more you use the internet especially for streaming and downloading the higher broadband speed you will need.
The more people using the connection, the higher broadband speed you will need.
Your first broadband speed test
So, you've selected the right broadband speed for you, you've got a package that offers speed of up to a certain speed, but how do you know that's actually what you're getting?
There are many factors that can affect the speed of the broadband you are receiving.
It is always worth testing to find out whether you're receiving what you paid for.
It may seem like a complicated practice to test your broadband speed, but it doesn't have to be.
We have a speed checker here that will give you the answers you want in no time.
What affects broadband speed?
If you are not getting the broadband speed you expect, there are several factors that could be at play:
Proximity to exchange
If your internet comes through a phone line – as ADSL and Fibre to the Cabinet do – then the closer you are to the telephone exchange, the faster your broadband is likely to be.
Multiple connections
If there are multiple devices that connect to the internet in your household that are often used at once, this will slow down speeds.
Weather conditions
Broadband signals, like television signals, can be affected by adverse weather conditions, there is little to be done to avoid this problem.
Peak time
The more people that are using the internet, the slower your connection will be.
At peak times between 6pm and 11pm, substantially more people tend to use the internet, slowing down the average speed for everybody.
Busy websites
Even when it isn't peak time for the internet as a whole, it can be for certain sites.
For example, if you are trying to get tickets for a concert that is likely to sell out soon, the chances are many others are doing the same thing, at the same time, at the same site, and this will slow down the speed of your browser.
Malicious software
Adware, spyware, or viruses are a constant threat for internet users, and slower broadband speeds are often a sign that your computer is being affected.
Ensure you always have quality antivirus software installed on your device and you run regular checks on it.
Because many of these issues can happen at specific times, it is sensible to test your broadband speed at various times during the day, to get a sense of what the average speed of your broadband is.
MAIN IMAGE: William Hook/CC BY-SA 2.0
Ready to switch? Check the best deals available near you