How to download YouTube videos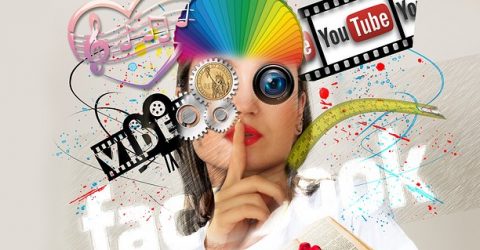 It is a given that YouTube is one of the great successes of the internet age. The figures are quite staggering. Almost one-third of all people on the internet use YouTube. it would take you 60,000 years to watch each and every video and 300 hours of videos are uploaded every minute.
And thanks to browser extensions and free software it is easy to download a video for your own enjoyment. And YouTube itself has facilities to do so.
MoreHow to monetize your Youtube channel
But is it legal?
Downloading videos from YouTube is one of those murky legal areas that the internet throws up. Using third-party apps is against YouTube's Terms of Service, which states that you can only stream videos directly from its servers.
There is also the question of copyright infringement. Unless you own the video yourself or have been given permission from the copyright holder, you may be guilty of theft.
Having said all that, YouTube offers some ways to download through its own web services and apps and there are certain software programmes, such as CyberLink PowerDVD who have clearance from YouTube.
YouTube grants something called Fair Use which enables you to download videos under certain circumstances.
For instance, if you download and reuse videos as material for research, criticism, commentary, teaching or news reporting, your use is considered Fair Use.
Likewise, if you credit the copyright owners and if you add original materials to a video for non-profit then it is taken as Fair Use.
The best way to ensure you are not violating YouTube's legality is to use YouTube's own services.
Google's own terms of service for YouTube states that you cannot download unless you see a download or similar link displayed by YouTube. Remember, if you download a video you're taking Google's hard-earned cash and, of course, those who created the video.
There's a reason for those annoying pre-roll ads, people make their money through it.
The red line on legality is that if you're downloading for your own personal use, you're probably okay.
Downloading with YouTube
You can download videos in an MP4 format without any recourse to software. To do so, log into your YouTube account using a desktop web browser. Click on your user photo in the top right and select Creator Studio.
From there select Videos from the menu then select Download MP4 beside the video you want to save.
If you are a YouTube Red subscriber, you are able to download videos to your mobile device. You can watch these for 30 days, after which you will need to reconnect your device to the internet.
In fact, subscribing to YouTube Red clearly bridges the legality of downloading. And as well as an ad-free environment it offers a wide-range of music through Google Play Music.
Downloading using web browsers
There are a number of web browsers that have facilities to download YouTube videos. Here we concentrate on just two of the best and reliable.
Firefox
Firefox offers a plugin called 1-Click YouTube Video Downloader. It is extremely easy to use.
Firstly, open Firefox and click on the orange button labelled Firefox at the top of the browser window and click Add-ons.
In the search box found in the upper right-hand corner type in YouTube Downloader and press install.
Once installed go on YouTube find the video you want to download and click on it. Then click on the red button below the video labelled Download. Select where you want to save the video on your computer and that's it.
Google Chrome
To download videos using Google Chrome you will need to use their YouTube Video Downloader. This can be easily installed from Google. A major benefit of using this is that it will never redirect you to third-party websites.
With the downloader open go to YouTube click on the video you want to download and under the subscribe button will be a red button labelled Download Video. Click on that and a new browser tab will open.
Click on the tab and scroll down to select from the quality options. It is highly recommended to use MP4 versions. Click on the option and the video will begin to download.
Downloading videos on a smartphone
More than half of YouTube views come from mobile devices and there are many apps available to download but YouTube's official app allows you to download on either Android or iOS devices.
To do so simply open the video you wish to download on your YouTube app. On the right-hand side will be a download button. Click on it and choose the resolution you want and the video will start downloading.
While using the YouTube app means less clutter of other apps there are some limitations on the kind of videos you can download.
For instance, movies and certain music videos will not be available. Basically, official music videos and those with subscription-based paid content. Also, the videos can only be watched on the YouTube app.
Apart from these limitations you can download as much as you want and there is no extra data charges.
Back to the law
It is a typical legal mess that the internet has been throwing-up since its inception. Downloading without permission is illegal but there are many companies that offer the means to download. Are these companies inciting you to break the law, technically yes? But they do it.
Is it the same as using sites such as Pirate Bay, probably not? All in all, the rule should be that if you are looking to view the video simply for your own use you'll probably not end up in the clink.
image source: pixabay.com