How to get a discount on your broadband
When money's tight, cheaper home broadband could help you fight back against the rising costs of living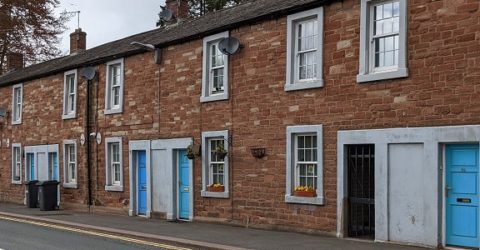 We are living through a cost of living crisis unprecedented in recent British history.
From war in Ukraine to lockdown in China, global events are having a profound effect on the price and availability of key raw materials.
Matters are being compounded by a supply chain which is still recovering from two years of state-imposed restrictions, plus a spike in the cost of wholesale energy.
The net result is a grim combination of shrinkflation and stagflation. Many foodstuffs are getting smaller but not cheaper, while retail price rises aren't being matched by wage increases.
Yet when households compile a list of potential savings, internet connectivity is rarely included.
This is an essential utility rather than a luxury, and many people assume there won't be discounted home broadband deals available.
Perhaps surprisingly, there frequently are. Below, we've listed three ways your household might be able to benefit from cheaper connectivity…
Social tariffs
An estimated 4.2 million UK households are entitled to discounted home broadband deals designed for low-income households, with many leading ISPs offer reduced-price deals for families in receipt of benefits.
BT's Home Essentials is a no-frills connection costing as little as £15 per month. Speeds are limited, but internet access is maintained at an impressively low monthly cost.
Virgin Media offers a similar package for the same price, while other companies providing discounts to households receiving benefits include KCOM, Hyperoptic and Community Fibre.
You'll have to be able to prove ongoing receipt of Universal Credit, or a handful of other approved benefits like jobseeker's allowance.
Remarkably, research by Ofcom suggests that only one per cent of eligible households have signed up to these discounted deals.
Reasons might range from a lack of awareness (such schemes are rarely well publicised) to embarrassment at having to ask for benefits-related discounts.
Introductory deals
At BroadbandDeals.co.uk, we don't publish benefits-linked discounts because the majority of consumers aren't eligible for them.
Our broadband deals are universally accessible to anyone in a specific area. Search for your postcode, and a variety of offers and incentives will pop up.
Some could be considerably cheaper than your existing tariff, especially if you're among the 40 per cent of UK households not currently under a fixed-term broadband contract.
A good way to save money is often to reduce your maximum line speed. For instance, a single tenant with full fibre might be perfectly happy with a slower ADSL service.
You could potentially reduce broadband bills further by sacrificing fringe benefits like TV packages, or mobile SIMs with unlimited quantities of monthly call/text/data provision.
Negotiation
ISPs are acutely aware that there's a cost of living crisis. They'd also rather retain a loyal paying customer than lose them, especially to a competitor.
Phoning your current broadband provider and explaining your financial circumstances are worsening may help to achieve a discount on your existing policy.
Discounts for existing customers are discretionary, and quite unlikely if you're mid-contract.
Some ISPs will give their staff more latitude to adjust prices than others, while there may be a fixed pot of money for discounts to be awarded each week/month. When it's gone, it's gone.
Catch them at the right time, though, and your existing provider might reduce your bills if you speak to the retentions team, or threaten to leave for a cheaper deal elsewhere.
If you are going to try brinkmanship, make sure you can quote an alternative deal to your existing provider – and be willing to follow through on any threats to leave.