Ofcom could save out-of-contract broadband customers £270 million
Significant savings for many users, following a recent price review by the industry watchdog.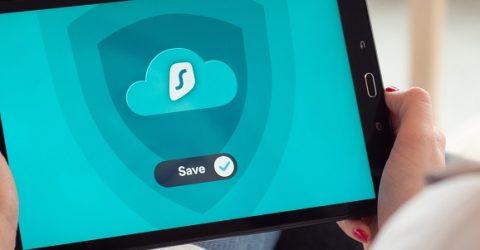 There's a long-standing argument that brand loyalty in the telecommunications industry is often punished.
This theory evolved in response to the cut-price introductory deals used to attract out of contract broadband customers away from rival brands.
However, when those deals end, prices tend to rise. Not just compared to the introductory rates, but above that ISP's own average monthly fees.
This has become known as the 'loyalty penalty', and it's been a bone of contention for many years.
Industry watchdog Ofcom has simplified the process of switching providers, in an attempt to prevent out of contract broadband customers wasting money on inefficient contracts.
In February, it also introduced new rules which require ISPs to inform customers about cheaper deals when an existing contract is about to expire.
And now it's going further.
Deal or no deal
Ofcom decided to act after publishing a report which found 40 per cent of UK broadband customers weren't on a fixed-term contract.
Of these, the majority were paying more each month than they needed to.
In the case of EE broadband customers who had recently left a fixed contract period, the average overpayment amounted to almost £100 a year.
In total, it was estimated that out of contract broadband customers were paying hundreds of millions of pounds more than it needed to.
This clearly wasn't in the consumer's best interests. Hence Ofcom's decision to act.
The result sees five of the UK's biggest broadband providers – EE, Plusnet, BT, Sky and TalkTalk – offering existing customers the same discounted prices new customers receive.
This expands upon last year's commitment to ensure vulnerable customers who are out of contract automatically receive annual price reductions that could average £70 per household.
That particular agreement involved the five firms listed above, as well as Virgin Media.
In tandem, these two policy changes could save consumers an estimated £270 million, over the next twelve months.
It would also more than halve the £500 million disparity between average broadband prices and out-of-contract costs.
Is the market unfair to consumers?
Until now, it could have been argued that loyalty was being penalised.
That argument is harder to make now, especially when consumers are being reminded their existing contract is ending alongside encouragement to switch to a cheaper tariff.
The UK's broadband speeds lag behind many European nations, as we recently reported, but there's healthy competition among reputable and well-established ISPs.
Ofcom itself claims "strong competition means most customers are getting good value for money".
However, it acknowledges that the continuing focus on introductory discounts inevitably means disparities in who pays what, depending on when they signed up to their deal.
This may be impossible to fully resolve while opening offers remain part of the UK's broadband landscape.
But Ofcom's latest steps will certainly help to level the playing field.